Chester Merchants Press Release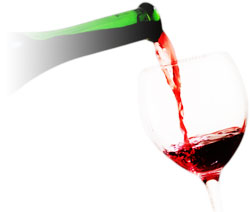 Greetings!

The Playhouse was rocking last weekend with Dawn Hardwood Jones' "Chester's Got Talent" variety show. This was a fundraiser for the Starfish refugee project.

The house was packed with an enthusiastic crowd which included our new Syrian family. "Dirty Dougie and the Divine Dandies" - a collection of retired teachers - rounded out the evening with some great doo wop tunes which garnered a standing ovation.
My seat mate allowed that perhaps all that talent had been wasted on education.


This Week in Chester

Friday is Canada Day !
Get out the red and white streamers and show your pride in our country.
In the big picture, we're looking pretty good at the moment.

Canada Day Celebrations are kicking off at the Chester Legion with breakfast from 7:30 - 10:30 am. Eggs, french toast, hash browns, beans, bacon, sausage, toast, tea/coffee and juice - the whole enchilada! They will raise the flag at noon followed by a walk around Chester then back to the Legion to enjoy free hot dogs, cake & pop. That better be a l o n g walk because that is a lot of groceries.

It's business as usual for the Chester Farmers and Artisan Market this Friday. They aren't taking the day off and will be at the Chester Visitor Information Centre from 10 - 2 pm rain or shine. Stop by for some Canada Day Cake and enjoy live music whilst stocking up for the long weekend.

This is good news : there is a now a hop on/hop off shuttle bus service in Nova Scotia. Yeah!
Check out their website and please use the service if you can.

Chester Playhouse is excited to present multi-time JUNO award winner Stephen Fearing this Friday at 8pm. Stephen is a Canadian singer-songwriter and guitarist and also a founding member of Blackie and the Rodeo Kings, alongside Colin Linden and Tom Wilson, and one-half of the duo Fearing & White. Opening the show will be Cassie Josephine & Gabriel Minnikin, founding member of The Guthries.

There will be fireworks at 10 pm in the Front Harbour. Snag your viewing spot at the Yacht Club or mark your territory at Freda's beach. Rain date Saturday, July 2nd.



Picnic (and dancing) in the Park is on the cards next Tuesday and every Tuesday until the end of August with live music from 6- 8 pm at Lordly Park. Next Tuesday has the Klunkers on stage sponsored by GN Thermoforming Equipment.
Meals for the musicians generously provided by the Stretch Diner. Free admission...donations encouraged...if it's raining Tuesday, they dance on Wednesday, if it's raining Wednesday, they dance on Thursday!

The Chester Art Centre is showing off their new home, opening the season with Heather Sayeau's "The Way to Your Best Paintings" July 5th & 6th from 9am - 4pm. Bring photos of great Aunt Bertha, or browse through Heather's snaps for your subject. $140.00. Bring your Snoopy lunch pail.

Next up at the Art Centre is water colour "Still Life Painting" with Susan Paterson on July 7th & 8th from 10 am - 4 pm. The cost is $140.00. Sandwich required.

The Chester Playhouse Galapalooza is next Saturday, July 9th, from 6-9pm at the Totman property on Nauss Point Road. The theme is "Ascot by the Sea" and will feature a new event of seahorse racing along with the annual festivities such as 'Chester Dines' silent auction. Hors d'oeuvres by Cocoa Pesto, lots of booze and exceptional entertainment from Mike Cowie and The Vibe Trio with a preview of the opening production "Ruthless!" Tickets are $150 per person and are going fast.
A baby beaver. Awwww, what's more Canadian than that?


I had two guests last week that reminded me of a Fawlty Towers clip - and I will leave it at that.

Happy Canada Day everyone !


Suzi Fraser
for the Chester Merchants Group