Chester Merchants Press Release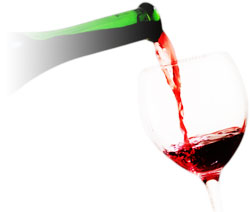 Greetings!


You would never know summer is less than a week away because it sure doesn't feel like it.

My wood pile is being depleted daily. Don't rush with the swimsuit collection this season.

This Week in Chester

The After School Drama Youth Performances continue tonight, Wednesday, at the Chester Playhouse with "Broadway My Way!" ages 11 - 15 years. A cast of 15 rising stars sing and dance as they treat the audience to show tune favourites and a touch of Frank Sinatra.

Tomorrow night, Thursday, "Where Did They Go?" ages 8 - 10 years will be on stage. Help Professor Alberta "Bone-Hunter" Jones, Albert Einstein, Charles Darwin and Alfred Weneger find the clues that will lead them back to the land of the lost to solve this mystery. General admission tickets are available at the door on day of show. $7 Adults/ $3 Short ones

The Chester Farmers' and Artisan Market is now open for the season at the Chester VIC AKA the old Train Station Friday from 10- 2 pm rain or shine. Get there PDQ.
Local farm vendors and artisans are selling fresh fish, meat, breads, veggies, baked goods, jewelry, soaps, folk art, flowers, sweet treats, divine Indian food and more.

Friday night is Pizza Night @ the Kiwi Café from 5:30 - 9 pm or until Lynda runs out of dough.
Its a unique style of pizza that she studied in Rome last winter. Made from Italian 00 flour, spelt, barley and whole wheat flour, the dough ferments for 48 hours.The toppings are Roman style - selective and high quality - with locally sourced ingredients. Their charcuterie comes from the Peasants Pantry in New Ross.

Later there is karaoke at the Chester Legion starting 9 pm for members and guests over 19. Practice your alto in the shower this week.

It is "World Knit in Public Day" this Saturday at the newly refurbished Chester Art Centre @ 60 Queen Street. The Clampetts will be knitting on the front porch from 10 am onwards.
You are welcome to bring your own knitting project and join in ... the more the merrier.

Lots of action at Gold River Marina at 242 Demont Road in Chester Basin this weekend.
They are having a Marine Yard Sale from 0900-1400 on Saturday - rain or shine. You may buy or sell. If you would like to book a table to sell your ratchet block, call 902-275-1322 to book your $10 table. There will be hot dogs and refreshments with proceeds going to the local Sea Cadets.

On your way down to the marina why not check out this one of a kind yard sale.
It runs from 10 - 2 pm @ 45 Bluenose Close in Westchester Village just past Marriott's Cove.
A thumbnail of the chattels : furniture, lamps, mirrors, fireplace gear, dining tables, bedroom dresser set and two end tables, black bar stools, large wicker chairs and other groovy chairs;
pine dresser, jam cabinet, desk table, Wilton Armental table ware Emile Henry stuff, Ralph Lauren glassware, golf gear, high end clothing and shoes. Run Forest run !
Inquiries may be directed to 902- 452-8553.There will be fresh home made muffins - reason alone to attend !

Celebrate your new meadow and marine acquisitions at the Annual Mason's Clarke Lodge Lobster Supper hosted by the Chester Legion from 4 - 6 pm. $20 buys you lobster, potato salad, coleslaw, dessert, tea or coffee. Take-outs are available. Tickets may be purchased by calling 902- 275-4034 / 902 275-5181. Tickets are also available at the door.

Gold River Marina is hosting a VHF radio course this Sunday from 0830-1500.
Call the Marina TODAY to register if you would like to take the course 902-275-1322. $70 includes manual and the Industry Canada Certificate. Over.

Next Monday night the Chester Garden Club presents "A World of Ferns for Canadian Gardens" at St. Stephen's Hall @ 6:30 for 7 pm. Iain Jack from Fernwood Plant Nursery, will be speaking on the many ways to enjoy and feature these durable and versatile plants in our gardens. A selection of ferns will be available for sale. All are welcome. I find durable is good when it comes to plants.


Cat's diary...

DAY 752 - My captors continue to taunt me with bizarre little dangling objects. They dine lavishly on fresh meat, while I am forced to eat dry cereal. The only thing that keeps me going is the hope of escape, and the mild satisfaction I get from ruining the occasional piece of furniture. Tomorrow I may eat another houseplant.


Suzi Fraser
for the Chester Merchants Group