Chester Merchants Press Release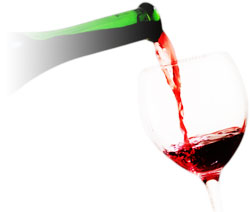 The stage is set for our big weekend.
The Chester Village Christmas kicks off Friday evening!
We hope you can join us.

You can't hide from the Christmas season !

Tomorrow, Thursday, is the Chester Heritage Society's Victorian Christmas Craft Sale at the Lordly House Museum. The sale runs from 10 am - 5 pm daily until Sunday.
For more details, contact Hilary 902-273-2176

Friday kicks off the Chester Village Christmas festival weekend with the tree lighting at the bandstand by the Yacht Club at 6:30 pm. Santa and Mrs. Claus will arrive to light the Christmas tree. It takes a Village to celebrate such a wonderful event. The evening will feature the CAMS Christmas Carolers, CDS Choir Sings, Freeze Dance Fun with EnPointe Studio, and the Treat Truck with hot chocolate and a cookie for $2.

Celebrate the Chester Village Christmas with family oriented events and activities that will span the entire weekend as well as many fundraising events with all proceeds going to the Lighthouse Food Bank. Merchants and restaurants are extending their hours and tailoring their offerings to embrace all things Christmas. The weekend event dates and times are here.

There will be crafts, cookie workshops and friendly competitions such as Mystery Tree Decorating and Christmas Wreath Tossing along with a village wide Elf Selfie Scavenger hunt, a Christmas Tree Festival, local street vendors, a 'Village Festival of Trees', a Family Christmas Pet Parade and Costume Competition, Christmas movies and so much more ! The annual Gingerbread House Competition will be on display at White Gate Inn and Restaurant Saturday and Sunday. For more info contact Nicola Boyd 902-275-7712 / email: chestervillagechristmas@gmail.com


Oceanview Garden Centre is hosting a fun and festive make-and-take wreath class this Saturday from 1-11 am. They will use a variety of fresh seasonal greens to make a lush textural wreath to hang on your door for the holidays. A variety of berries and other natural elements can be layered on to create your own unique design. Demonstration, guidance, materials, and refreshments will be provided. Please call the store to register- payment required in full at time of booking.
Cost: $35 902-275-2505

Luna Salon is having a tax free sale this Saturday from 10 - 5 pm. Load up on hair fluff products for the year !

Saturday from 9-2 pm at the Chester United Baptist Church is having their annual Christmas fair. Felting, tatting (?) jewelry, knitted items, sewn garments, hand painted glassware, wood crafts, Emu oil products, hand painted tree and window ornaments, Mary Kay products and bake table. Canteen available.

St Stephen's is hosting their annual Christmas Bazaar Saturday from 10:30 - 1:30 pm. Lunch commences at 11 am with a variety of soups, rolls and homemade pies. There will be a baked goods table,Christmas items, crafts and decorated wreaths. 902-275-4219 for info.


Sunday
the
Chester Farmers' and Artisan
Christmas Market will be at the Chester Legion from 9 - 2 pm. Unique gift ideas, baked goods, meat & eggs, home decor, bath & beauty products, jewelry, jam, honey, frozen meat pies and so much more.
Next Wednesday, December 4th Jeremy Dutcher will be performing at the
Chester Playhouse
at 7:30 pm. Performer, composer, activist, musicologist - these roles are all infused into his art and way of life. His music, too, transcends boundaries: playful in its incorporation of classical influences, full of reverence for the traditional songs of his home, and teeming with the urgency of modern-day struggles of resistance. Tickets $35
Suzi Fraser
for the Chester Merchants Group