Chester Merchants Press Release
| | |
| --- | --- |
| | |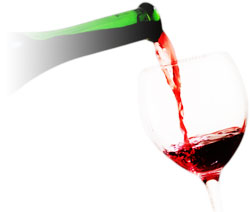 The golf course is now closed for the season :(
The "watering pond" should be filling up nicely after yesterday's monsoon. We bid Myrtle and Harold, two of the many resident Canadian Geese, bon voyage.
Jusqu'à l'année prochaine.

Oceanview Home and Garden Centre is having a "Ladies Night" tomorrow, Thursday, from 6-8pm. Get ready for an evening filled with great deals and great company.

Bring a minimum of five food bank items or a $5.00 donation for the Lighthouse Food Bank to receive 20% off regular priced merchandise. Be generous with your donations.
Every food item you bring equates to a ticket for gift card draws. They will be drawing for a $25 gift card every 15 minutes.





Sunday at 4 pm the Chester Playhouse is screening a very special movie.
"Rocketman" is the story of Elton John's life. This film follows the journey from the beginnings of a shy piano prodigy to an international superstar.




Sunday at the Chester Basin Legion there is a Country Christmas Music Concert with Matt Balsor from 2:30 - 4:30pm ( doors open at 1:30)
$10.00 in advance or $12.00 at the door
Bake table / cookie sale~ 50/50 ~ Christmas basket tickets ~ Door Prizes ~Canteen
Proceeds to the Canadian Cancer Society's The Lodge that Gives

Remember, every Tuesday is Trivia Tuesday at the
Fo'c'sle Pub
. It also happens to be burger night!
Next Saturday, November 23rd, at 7 pm at the St Stephen's Anglican Church Chester there is a benefit concert for "Musical Friends'," a free after school music program.
Chester Brass will be playing some of their greatest hits from this past year.
They will also showcase a few of their wonderful musicians with numbers from Ted 'Mangione' Blackbourne, Patricia 'you devil you' Gauci and John 'DeCrooner' DeWolfe. They will accompany the
Studio Singers
on a couple of numbers who will do a few of their own selections.



Looking ahead, the weekend of Nov 29/30/Dec 1 is the Chester Merchants' Association "Chester Village Christmas." The long running and very popular Chester Gingerbread Festival and the Merchant's 'Shop Under the Lights' event have been added to with a wide variety of family oriented events and activities spanning from the arrival of Santa and Mrs. Claus to light the Chester Christmas tree, extended merchant and restaurant hours, to crafts and cookie workshops and friendly competitions such as Mystery Tree Decorating and the Christmas Wreath Toss along with a village wide Elf Selfie Scavenger hunt, a Christmas Tree Festival, local street vendors, a 'Village Festival of Trees', a Family Christmas Pet Parade and Costume Competition, Christmas movies and so much more!!
There will be plenty of fun and activities for kids of all ages as the village gets festive and lit up for the holiday season. The Chester Village Christmas weekend will be a destination for all those who are ready to get in the festive mood.

Keep your radio dial tuned to 88.7 Cove FM, Hubbards Radio Society. Stephanie Beaumont has created a few truly adorable ads for the Merchants Group. Don't miss them!


A string with some ruffled ends walks into a bar after tying himself into a bow.
Bartender says "Hey aren't you that string I just kicked out?"
No I am a frayed knot.




Suzi Fraser




for the Chester Merchants Group