Chester Merchants Press Release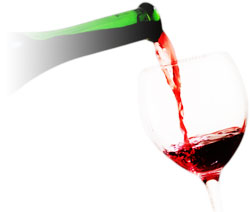 Both Friday and Saturday last week were very busy next door at the Post Office. Adam Connolly was the man of the hour. His tree carving "Sea Beyond" was officially unveiled and our councillor, Brad Armstrong, presented him with the "Maritimer of the Week" award on behalf of ATV. A huge thank you to Adam for donating his entire summer and expertise as a fundraiser to PRO Kids, and for sharing all the tree sawdust with me.

On other village notes, our stone bridge finally got a Provincial heritage designation. A huge "thank you" to Joanne Grant,Gail Smith,Butch Heisler and everyone else who helped make this happen.
This Week in Chester

Tim Harris has thrown his hat in the ring for the Liberal Party. Tim will now be wearing a red tie. Climbing Kilimanjaro was not enough apparently. He had his kick off last night. For those of you who haven't had the opportunity to speak with Tim, feel free to contact him at 275-7611
or tim.harris@tradewindsrealty.com

Tomorrow night, Thursday, @ 8pm the Chester Playhouse will host the premiere of Odd Ducks, written and directed by Bryden MacDonald.
In a new venture for the Playhouse, MacDonald was commissioned by the theatre to write an original comedy.
In this new production, Ambrose Archibald is a charming self-absorbed rogue who believes in always speaking the truth to his few remaining friends, but he can't stop lying to himself. Welcome to Tartan Cross, where skeletons rattle in closets with the intensity of a marching band. This is the story of four characters trapped in a tragedy that is essentially a comedy because really, without comedy, nothing can be taken seriously.
Odd Ducks runs from Sept 20th - 22nd and Sept 26th - 29th @ 8 pm, with matinées on Saturday, Sept 22nd & 29th @ 2 pm.There is a Pay What You Can performance on Wed Sept 26th.

On Friday the Chester Seaside Farmer's and Artisan Market is on the docket at the Parade Square from 2-5 pm. Harvest(y) type goodies are appearing. Squash, pumpkin, parsnips, turnips... that kind of stuff.
Egads ! I saw Christmassy things at the dollar store this week. Good gawd, we haven't even pigged out on Thanksgiving turkey and already we are having Ho Ho Ho items clogging up the shelves.

I am happy to report that Derek Delamere, the Rope Loft publican, is still with us and back on his perch on the porch on Water Street.


If you want to do a weekend away and spend some time with us here in the Hamlet we have a few overnight accommodation choices.
Nicki's Inn
is located in the theatre district on Pleasant Street and offers not only divine beds but also superb dining. Eat, drink and fall into bed. It doesn't get any better than this.
In East Chester there is
Gray Gables
, a "Luxurious Comfy Cozy/Ocean View/ Canada Select 4.5 STAR* Bed and Breakfast in Beautiful Chester Nova Scotia. We offer a healthy delicious breakfast with a million dollar view! Three guest rooms with full en-suit baths and many Amenities.
Whether you're enjoying a morning coffee on the veranda or a glass of wine in the Outdoor Hot Tub, Gray Gables has the luxury of a great B&B with the relaxation and comforts of home!" Text and photo kindly supplied by Jacqui and David Hiltz, the proprietors.

There is also the Mecklenburgh Inn which is conveniently located between the NSLC and the Fo'c'sle Tavern.

On Saturday at the Chester Arts Centre, one of Nova Scotia's outstanding painter and activists, Al Chaddock, will introduce you to the joys of creating dry brush watercolour. Al is a master of the art, and insists much can be done with this ancient art form.
Expect a day of passion- it IS Al after all - art history, philosophy and humour, from 10am - 4 pm. $85/a materials list will be supplied.

On Wednesdays, September 26, October 3, 10, 17 and 24, learn the Art of Drawing with Jenny Carton. You will learn how to skillfully render an object and how to use different media to make yourself a drawing you can be proud of. Build your skills and learn to analyze the detailed drawings of established artists. $130 for all five classes, which take place from 9:30 am to 12:30 pm. Material list to be supplied.

The Warp and Woof are showing their customer appreciation with the Biggest Sale Ever beginning Saturday, Sept 29th with 35-50% off and running until Sunday, Oct.14th. There are some great deals on most merchandise. Don't wait to do your Christmas shopping - buy now as everything must go.
There will be no press release next week. You'll have to scour the Progress and the Masthead for news. Your scribe is taking the week off.

This from the Hubbard's Farmer's Market folks - which is on Saturday morning BTW

"The only time to eat diet food is while you're waiting for the steak to cook."


Suzi Fraser




for the Chester Merchants Group