Chester Merchants Press Release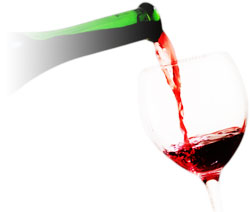 Labour Day Monday was lovely. Sailboats plied the bay, the Posties had the day off and the NSLC workers were on a beach somewhere with all the bankers.
I cleaned toilets and made beds, Elaine at the Rope Loft washed dishes. Maybe that's why they call it "Labour" day as a nod to those of us in the hostility industry.

It really feels like fall! I am missing the heat of summer. I poked my nose down the well last night-oh la la.If there's a trout in there, he's swimming in the shallow end.
We need rain.
This Week in Chester

On Thursday evening the Chester Legion is holding registration (upstairs) for budding Sea Cadets from ages 12-18 at 6:30 pm. Cadets will meet on following Thursday evenings from 6:30 to 9:15 pm at the Legion. This is an exciting program for males and females. It is much more than just drills and marching. Cadets enjoy many different activities including sailing, summer training, music, biathlon, sports, marksmanship and more.There are no fees for joining, uniforms, travel, training or adventure. 1-902-689-2444.

Friday the meat and pie boys are back at the Farmer's Market at the Parade Square from 2-5pm. The produce boys are there as well and it's tomato season! Get down there and purchase some of those red rubies.Tomatoes have been proven to offset all your other vices- get a big bag. Eat - repeat.

This month new featured artists will be showcasing their works at the Train Station Gallery. Stop by and see the works of Paulette Melanson and Sharon Boyd from 10-4pm daily.

Chester Harbour Yoga & Massage Therapy fall yoga classes begin September 9th through October 30th. There is a new Beginners class on Tuesdays at 6pm. Flexibility is not a requirement to begin but may be a consequence. To register call Leigh @ 902-273-YOGA


The above photo is the work of Jim Smith of Nova Scotia Folk Pottery on Duke Street, as a nod to the anniversary of the Titanic sinking.
On Saturday at 2pm the
Chester Playhouse
presents "Living Titanic" a musical memoir of Nova Scotia's only survivor, Hilda Mary Slayter.
Living Titanic is a story of survival focusing on the human kindness, strength, heroism and even humour in the face of disaster. Hilda, portrayed by Rosalee Peppard, enacts a musical memoir of her life, from her debutante years in Halifax, embarking on a singing career in Europe and her life changing experience aboard RMS Titanic.
Rosalee Peppard is a maritime musical oral "herstorian" who transcribes an authentic echo of the voices of maritime Canadian women through interviews and research. She turns their stories into songs and shares them powerfully, usually in couturier costumes. She has recorded three albums and has received two Dr. Helen Creighton Folklore Research Awards and a Colchester Heritage Award for her outgoing contribution to maritime oral heritage.
You know you're getting older when you have to find your glasses to make scrambled eggs.

Suzi Fraser




for the Chester Merchants Group