Chester Merchants Press Release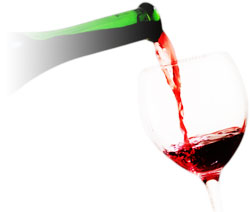 Yesterday was the 6 month mark till Christmas.
Get busy.
I would also like to point out that the days are getting shorter before they actually got longer.
On a more positive note, if you look out on Chester Harbour right now (at 1 pm) you'll see the schooners Endeavour and Know Knot on the start line.

OK. I jumped the gun last week on 2b theatre's production "When it Rains" at the Chester Playhouse.Thank you to each and every one of you who alerted me of my faux pas regarding dates.
TONIGHT, Wednesday, at 7:30 pm the Playhouse presents the opening night of "When it Rains." The show runs every night until this Saturday with a 2 pm matinée that day. GO.

"When it Rains" is a play in the form of a live-action existential graphic novel, lit entirely by a video projector. This darkly funny original work tells the story of two couples. When improbably and unfortunate events occur, communication fractures, relationships crumble, behaviour becomes absurd. People sing, get naked, give up, lose control, have sex with strangers. Some kind of God intervenes. Or observes. Or something. Or nothing.

The restaurant at White Gate has now expanded their summer hours to include Thursdays. Thursday dining hours are 5:30 - 8:30 pm.

The Chester Farmers' and Artisan market is on this Friday at the Old Train Station from
9 -1 pm, rain or shine. Well, last week was a monsoon. That was not fit for anyone !
Fresh local produce, meat and fish, artisan baking, tasty meals, flowers and plants, handmade crafts, jewelry and treats. Pick up some fresh greens, herbs or wild flowers from Melanie at her Sweet Spot Farm booth. These will last you all week !

Friday evening Going Coastal Fine Art and Furnishings at 41 Queen Street is throwing open the doors for their first show of the summer season entitled "Drifted" - the Driftwood Show starting at 6 pm. Summer hours are Tuesday -Thursday and Sunday 11-4; Friday and Saturday 11-5.
902.273.3343





Now that you have decorated the walls and furnished your house, bop on down to the Rope Loft and chill out to the soothing jazz tones of the Cynthetics with Tom and Cynthia Myers and friends. You never know who might appear with a squeeze box. The first set kicks off at 8 pm.
The kitchen is firing until 9pm.


The "Chester Brass Band" will liven up your Sunday evening at the bandstand starting at 7pm.
Children are welcome to dance on the grass. Adults may want to bring a lawn chair. Concerts may be moved or cancelled in heavy rain at the discretion of the performer(s). For more information contact Sue LeBlanc 902-299-0139.


Monday, July 1st is Canada Day. Dig out your red and whites and wear them with pride.
There is a Garden Party at the Chester Train Station RAIN or SHINE - there will be tents.

Games and fun for the short ones, food and booths open until 9:30 pm with music from 7 - 9 pm followed by Fireworks at Freda's Beach starting at 10 pm. For more info, call Carol Nauss 902-275-3826 or email canauss@tallships.ca




The Chester Area Pickleball Club is alive and well and during the summer months they play every Tuesday from 7-9pm in the hockey rink on Pig Loop Road. All comers from novice to advanced are invited to join in. Pickleball is played on a badminton court with large paddles and a whiffle ball. They have spare rackets and balls for those wanting to give it a try. The cost is $5.00 for the two hours. All you need is sneakers. Drop in any Tuesday and give it a go !
For info dial up Brian Mitchell @ 902-275-5515

Picnic in the Park is back ! Huge round of applause to Erin Gore for making this a reality !
Next Tuesday from 6-8 pm the Parsons Brothers will be performing on stage sponsored by Tradewinds Realty.
Meals for Musicians are generously provided by the Stretch Diner.
Free admission...Donations for the band gratefully accepted...if it's raining Tuesday, they dance on Wednesday, if it's raining Wednesday, they on Thursday!
Check www.chester.ca for event cancellation. Follow them on Facebook.





On Thursday, July 4th White Gate is holding a special culinary event, "Hello Summer!" with a 5 course seafood menu. Advance ticket sales only. $75 per person. Doors open at 6 pm and dinner will commence at 7 pm. To book: 902.275.4400 / info@whitegate.ca


Flora & Fauna Fun runs from July 8 - 12th, 9 am - 12 pm for ages 5 - 7.
"Explore all the goodies that nature provides for us. Look at the big picture and all the tiny details of plant and animal life. Using different art supplies, we will paint, cut, paste, sculpt and build all week long."

Looking Back While Moving Forward runs from July 8 - 12th, 1:30 pm - 4:30 pm for ages 8-12.
"Diving into history, we will look at famous artists and their work, explore techniques and materials that will help us create our own works of art, inspired by the past. Sculpting, painting, smudging, folding, cutting, sketching. Lots of material diversity !

Just to ensure your dance card is full this summer, we are looking ahead to Saturday, July 13th. The
Chester Playhouse
is hosting their annual gala fundraiser "Gala 80." They are celebrating their ruby jubilee of being an arts venue in the village of Chester for the past 80 years!
This signature fundraising event provides for the resources that support professional and community theatre, music, film and educational programs at the Playhouse.

Where : Captain's House
Nosh : Scanway
Booze : Bishop's Cellar
Tunes : Buchanan's House of Music

Tickets are $150/person. A tax receipt will be given for a portion of the ticket price.
902-275-3933 for your ticket to happiness. Operators are standing by.
The whole point is to live life and be. Use all the colours in the crayon box. RuPaul

Suzi Fraser
for the Chester Merchants Group