Chester Merchants Press Release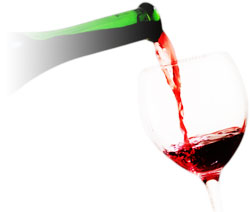 Now that the temperatures have risen above zero it's time to turn off Netflix and venture forth.
Father's Day is this Sunday. Why not take a road trip with Dad this weekend? Bring him down to Chester for a dining experience, an evening of music a beer at the
Fo'c'sle
or just wander through the village and check out the scene.
Last weekend was World Wide Knit Day. Who knew? According to Wikipedia "World Wide Knit in Public Day was started in 2005 by Danielle Landes and takes place on the second Saturday of June each year. It began as a way for knitters to come together and enjoy each other's company." Here is a photo of a few Chester gals knitting up a storm in front of Amicus Gallery on Pleasant Street.

Blue Shutters Antiques and Art Gallery is open everyday except Mondays from 10 - 4pm.
They are located at the entrance to Graves Island Provincial Park at 3167 Highway 3. 902-275-5359.





Jill Mattinson is back in the sandbox with her newly relocated sewing business ...
"I sew custom fit slipcovers for sofas, love seats and chairs. I make home decor items including pillows, cushions and window coverings. I do basic clothing alterations including hemming and replacing zippers. My new location is 55 Duke Street and shop hours are Monday - Friday 10-4pm except for lunch (!) from 12:30-1:30pm. I have operated my business for 20 years in Chester but have just reopened at this new location."
902 275 2004 slipcoversetcbyjill@gmail.com





The Chester Farmers' and Artisans' Market is this Friday at the old Train Station, from 9am -1 pm rain or shine. Stop by and say hello to Robert, the IC of operations. Fresh local produce, meat and fish, artisan baking, tasty meals, flowers and plants, handmade crafts, jewelry and treats. Pick up a bone for Rover.

If it looks like John Lennon, chances are it sounds like John Lennon. Beatle on down to the Rope Loft at 8 pm Friday night and groove to the sounds of the 60's with Kevin Koloff. The kitchen is open til 9 pm and the bar is open till late.

On Saturday why not stop by Chez Glass Lass on Duke Street. Sharon and Paul have redefined the art of dining by challenging the standard traditions of presentation. Create a dynamic look and feel for your table with 10-inch square dinner plates; star shaped napkin rings; funky bowls and serving pieces.

Saturday evening the Chester Playhouse presents the "Fortunate Ones," Newfoundland's JUNO-nominated duo Catherine Allan and Andrew James O'Brien at 7:30 pm.
Known for dynamic live performances they deliver messages of reflection and optimism and are endearing audiences around the world. Their songs celebrate coming of age, ambition and the resilience of the human spirit. Tickets are selling fast - operators are standing by. 902-275-3933



This Sunday the Rope Loft has a Steak and Stein special on just for Father's Day. Pick your spot on the deck for dock side dining and order up.

White Gate Inn and Restaurant
at 28 Pleasant Street, is having a special Father's Day promotional menu. They are taking bookings from 5 - 8pm and space is still available so book now to avoid disappointment as this is always a popular event ! Call to book on 902.275.4400. You can also find them on
Facebook.
"Social media is the toilet of the Internet." Lady Gaga
Suzi Fraser
for the Chester Merchants Group