Chester Merchants Press Release
| | |
| --- | --- |
| Victoria McGregor photo | |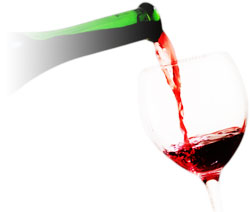 Greetings!

The send off for Team Saunders at the Chester Yacht Club last Sunday was fantastic. Pretty much the whole village showed up wearing red and white to wish Jacob and Graeme Saunders well.

Kudos to all the organizers involved - and there were many !

What a wonderful community event it was.

This Week in Chester


Tonight you get a second chance to see the Market Boys as last night's performance was cancelled due to rain. Picnic in the Park is happening tonight,Wednesday, at Lordly Park from 6-8pm.

José Valverde was presented with the Order of Civil Merit medallion by the Spanish Ambassador on behalf of the King of Spain, Felipe VI, at a ceremony in Halifax on Monday.
Congratulations José !

This is the final week of the run for "Ruthless - the Musical" at the Chester Playhouse. The show wraps up Saturday night and remember there is also a matinee at 2 pm on Saturday.

Every Wednesday Toronto artist/teacher Gail Balfe offers up morning plein air sessions for painters. Every medium, six people, any age and skill level. The group will choose different scenes each week from 10-12pm $65. To register call Noreen Mader @ 902-277-2425 or email Balfe.gail@gmail.com to register.

The Chester Farmers' and Artisan Market is happening this Friday from 10- 2 pm rain or shine.
Get there promptly. Don't show up at 1:59 pm as I did last week. I had the choice of a bun...or a bun. Check out Nancy Humby's booth with the environmentally happy cleaning towels - they work !


Any ideas of the date for this brochure?

Sunday is busy but you can still squeeze in Church, a hymn, and a couple of caesars before heading out for the day.

The Chester Playhouse is pleased to announce their 2nd annual Family Fun Day to be hosted at Lordly Park from 2-5pm this Sunday.
There will be a variety of summer fair inspired activities such as theatre games, crafts, face painting, and a graffiti board for everyone to share their inner Monet. There will be circus performers, native dancers, and a few youth program performers. BBQ and cold bevvies await.
This day is about celebrating the Village of Chester and the amazing people who make it such a great community.

It's the annual Lobster Lovers' Feast at Bonny Lea Farm from 4 - 6:30pm Sunday evening. Take-out service from 3 - 6pm. 1 ¼ lb lobster or a 10 oz Sirloin Strip (limited supply), live music and a 50/50 draw. Tickets are $30 and must be purchased in advance. For more information call 902-275-5622 ext 224.

The Tuesday Night Band will be playing at the Chester Bandstand at 7 pm Sunday night. This band is fantastic ! All are welcome. Don't miss this.

Next Week...

Join the gang at the Art Centre at 60 Queen St next Tuesday at 5:30 pm for their annual party in the back yard of their new home. Food, entertainment, raffle and live auction. It all awaits you there.

Next Tuesday Picnic in the Park at Lordly Park presents Kevin and his Gypsy Minstrels sponsored by all the Chester Area Pharmasave(s). Thank you Kim !
Free admission...Donations for the band gratefully accepted.
Meals for the talent are generously provided by the Stretch Diner.

Race Week is looming. Organizers are in need of a boat suitable for use as a signal boat. Contact crwchair2016@gmail.com if you have questions or a boat to volunteer.



A magician was working on a cruise ship with a different audience each week so he did same tricks repeatedly.

The captain's parrot saw all the shows and began to understand how the magician did every trick.

He would shout in the middle of the show "Look, it's not the same hat - Look, he's hiding the flowers under the table - Hey, why are all the cards the ace of spades?"
The magician was furious but, as it was the captain's parrot, he could do nothing.

Then one day the ship sank and the magician found himself floating on a piece of wood with the parrot.

They glared at each other but said nothing. Finally, after a week, the parrot said: 'OK, I give up. Where's the boat?'

Suzi Fraser
for the Chester Merchants Group