Chester Merchants Press Release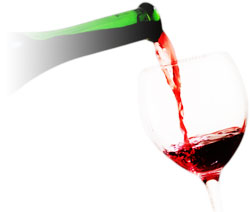 Greetings!

We are knee deep in Gingerbread this month ! We are all about our little molasses men and the 14 Gingerbread house creations that will be on display at the Chester Train Station this weekend.
Our "flat men" are turning up on properties all over the village this week with some interesting twists. Come and have a look at the new displays.

Eric Harding, our Tradewinds Realty gingerbread "man on the street" was the poster boy last weekend at the Gingerbread Fair at CDS, to the delight of all the attendants. Thank you Eric !

This Week in Chester

The Merchants have banded together to make a gift basket valued at over $1000 which you can win. We encourage people to spend their shekels here in the Hamlet then everyone wins.This campaign runs from Friday until December 21st. You may enter the draw when you "shop local."

The Chester Playhouse Annual Poinsettia sale is b a c k ! They are all red this year so you won't have to agonize over a choice of colour as to what will match the sofa, and they are available for the bargain basement price of $20. Order today (and I mean TODAY) and your little red bundle of joy will be available for pick up or delivery next Saturday.

"The Cynthetics" are hip to the Christmas scene this season with cocktail music to celebrate. You may book them for your staff party, house gathering, huge blow out event or dinner for one. Visit their Facebook page then dial up those dulcet tones directly @ 902-233-4781

Thursday is the opening of the annual Victorian Christmas Show and Sale at the Lordly House at 133 Central Street. They have over 20 vendors with a wide selection of items including wooden bowls, knit and crochet items, glass, jewelry, soaps, hooked mats, quilts, specialty vinegars, and a whole bunch more. The show runs daily from 10-5pm until Sunday and it costs a loonie to get in the front door. One fifth of all proceeds will be donated to the Chester Municipal Heritage Society for restoration work in the village. 902-273-2176 - knowledge at your fingertips.

Friday night kicks off our Gingerbread festival with Christmas tree lighting at the Chester Train Station. Plan to arrive at 6:30 pm and take part in the Efficiency (oxymoron) Nova Scotia Holiday Light Exchange. Santa will jet in at 7pm for the tree lighting. Music, hot chocolate and cookies await. Food Bank donations are welcome.

This is a big weekend of Christmas celebration on the South Shore. The Hubbards Market is back from 8am - noon on Saturday in the Barn. The Gingerbread Houses are on display at the Chester Train Station Saturday from 10-4pm and Sunday from 12-4pm and Father Christmas is in Mahone Bay all weekend so there is something for everyone here on the Bluenose Coast.

Sunday is the last mine tour of the season down at Gold River. For more info/reservation (a must) call 902-275-3718.

Chester Playhouse presents "The Gingerbread Man" next Tuesday evening at 7 pm. Theatre students from 5-8 years old are on stage. I actually attended one of these "short one" productions and was pleasantly surprised with the talent. GN Thermoforming is the top supporter of the Chester Playhouse and it is because of their help these programs are possible.

The Annual Chester Brass Band Christmas dinner will be held next Sunday, December 7th at Atlantica Hotel in Western Shore. For reservations dial up the maestro @ (902) 275-3453
Tickets are flying out the door so hurry and book your seat/ table now !
Merchant Gift Basket

I have shared these tips before but I think it is worth revisiting as the holiday season approaches...

Avoid carrot sticks. Anyone who puts carrots on a holiday buffet table knows nothing of the holiday spirit. If you see carrots, leave immediately. Go next door, where they're serving rum balls.
Drink as much eggnog as you can. Who cares that it has 10,000 calories?
Did someone mention fruitcake? Granted, it's loaded with the mandatory celebratory calories, but avoid it at all cost. I mean, have some standards.


Suzi Fraser
for the Chester Merchants Group