Chester Merchants Press Release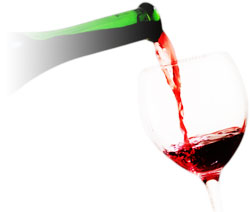 Greetings!

Tomorrow is December 1st and you know what that means ... rum and eggnog all month. Yippee !

The Chester Merchants' "Shop Local" campaign is in full swing. Ballot boxes are taking over the village. You may enter to win a gift basket with a value over $1600 with every purchase.

Drop by the shops and check out the Gingerbread houses. They're fabulous!
This Week in Chester


Be sure to stop in at Going Coastal this Saturday from 1-4 pm to see their amazing furniture from re purposed wood and check out the merchants' gift basket.

Tonight, Wednesday, at 7pm, 14 short ones from CAMS present their production "26 Days" at the Playhouse. During the holidays, not everyone is on board with the whole Santa ho ho ho program. What face do you put on for all those people who embrace all things Christmas? These young actors take their characters through the gamut of emotions and give us a new look at how to cope with the demands of the holidays. Wine anyone?

Tomorrow, Thursday, at 6 & 7:30pm students from grades 3-5 present "The Emperor's Nude Clothes." Poor Prince Harry has his troubles with the tabloids, first getting caught with his pants down in Vegas, and now defending his girlfriend. Join this talented group of actors and explore the struggles of speaking the truth and standing up for what you believe in.

There is a silent auction going on at the Playhouse with fun Christmassy items that you may bid on before and after the show. All proceeds to the Playhouse. Bid now, bid often, bid big.


The lovely ladies at
Luna Spa
are taking it all off this weekend. Yes, Saturday, December 3rd, enjoy a few hours of tax free shopping from 0900 until noon. Be prompt or you will have ugly cuticles and hair that looks like it was chewed by a rat. If you miss this brief window of tax free bliss, dial them up and make an appointment so you can be perfect by Christmas.
Saturday evening at 5 pm there will be Christmas carols and lighting of the Lightfoot Tower at the Zoe Vallé Library grounds on Regent Street. Join in singing carols led by the Vintage Voices Choir. There will be cider and cookies - flask optional. Rain date is next Saturday. All are welcome.
This Sunday is the Chester Farmers and Artisan Christmas Market at the Legion from 10 am - 2 pm. Artisan products include soaps, folk art, jewellery, pottery, hooked and felted items, jams & jellies, candies and more! Farm fresh meats, honey and eggs, and seafood are all available for your dining pleasure. Hot food prepared by hot chef George Evans in the kitchen. Don't miss out.
The Chester Brass Band is ringing in the Christmas season this Sunday at the Oak Island Inn in Western Shore starting at 5:30 pm with cocktails and carols. Dinner will be served at 6:30 pm followed by seasonal entertainment with the Band and guest performers Sax 5th Ave. For tickets call Greg Fraser @ 902-275-3453.

Paddy O'Leary was flustered not being able to find a parking space in the mall's lot for his Christmas shopping excursion.
"Lord," he prayed, "I can't stand this. If you open a space up for me, I swear I'll give up drinking me whiskey, and I promise to go to church every Sunday."

Suddenly, the clouds parted and the sun shone on an empty parking spot. Without hesitation, Paddy said, "Never mind, I found one."

Suzi Fraser
for the Chester Merchants Group