Chester Merchants Press Release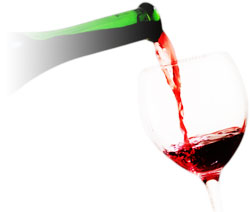 Greetings!

The Super Moon has come and gone and it was, well, super.

How's your new Movember facial fur pile coming along? I saw a nice set of mutton chops at the Legion last weekend. Go Chris !

We can't go further without addressing the elephant in the room. A friend likened the activity in the US this week to the equivalent of rearranging the deck chairs on the Titanic.
Winter warmth at the Village Emporium
This Week in Chester


The Village Emporium has some fresh new stock in for the Christmas crazy season. Photos of many of items they have in stock are on their facebook page.

Light My Fire Candle studio on Duke Street have finished their fall renovations. They are celebrating the new windows and door with a working model railroad, a Gingerbread House display and a fresh bottle of Windex.
Stop by and see what's on the go and book your group for a Peppermint Snowball workshop.
I had to ask ..."A gorgeous round candle frosted like a snowball and scented with peppermint essential oil." So there's your answer. Book now.

This Friday is the Fish Friday Fun(d)-raiser from 6 - 8pm at St. Stephen's Hall.
Come one come all for fish and chips, fabulous dessert and a whole boatload of fun with fishing games for all ages. Tickets available at St. Stephen's Parish Office $20/ person $10/ under 12.
Funds raised will support St Stephen's Outreach Programs. Cash bar. Yipppee !

Friday night at the Chester Playhouse Evans and Doherty hit the stage at 7:30 pm.
This duo have been an integral part of the East Coast music scene for over 35 years. This is a lively blend of traditional, original and contemporary Irish songs with a liberal sprinkling of stories and humour.

If you would like to donate to the Festive Food Fundraiser for the Chester Playhouse this season please call George Evans @ 902-279-1955 to set up a pick up/drop off time for your devilishly delicious food item. If it is perishable, a photo will do. These items will be up for silent auction at the Playhouse until December 17th. Bid now, bid often.

In other Playhouse news the poinsettias are b a c k ! Yes, sadly, you can't kill them.
$20 for 7" pots in red or white. Wave the Canadian colours and shop now. Order before next Thursday, November 24th for December 3rd delivery.

After the Playhouse wraps Friday night, head on over to the Chester Legion for a night of karaoke to try out your new Irish tunes. For more info call 902-275-3315.

The Gingerbread Houses will be on display throughout the village shops as of this Saturday. You should come to see these fabulous creations sooner than later, because with this heatwave, they may be a pool of spun sugar.


They are on their way to make snowballs
Our annual "Shop Chester" contest is in high gear. Shop at participating Chester merchants and receive a ballot for a mega gift-basket filled with all kinds of goodies provided by the local merchants. "Shop Chester, Shop Local."
This Saturday at 4 pm at the
Rope Loft
, Geraldine Tuck will be launching her
third book in the Marauder trilogy "The Mystery Marauders," a story of two 13 year-old sleuths who try their hand at solving the Oak Island Mystery.
All three books will be for sale - $9.95 or three for $25.00. A nice gift for young readers to wean them of that computer habit. These books may also be found at the Village Emporium.
There will be a 15 minute introduction by Danny Hennigar with some background information on Oak Island and the author will follow up from there.
On Sunday there is a crib tournament at the Chester Legion starting 1 pm - enough time to get to church before the first caesar of the day.
Next Monday the Chester Garden Club is holding their AGM at St. Stephen's Hall at 6:30 for 7 pm. Guest Speaker Svenja Dee will talk about new styles and trends for the holidays and do a presentation on how to make things out of natural
materials. The AGM will follow the presentation.

Two blondes living in Oklahoma were sitting on a bench chatting. One says to the other, "Which do you think is farther away ... Florida or the moon?"
The other blonde turns and says "Hellooooo, can you see Florida...?"

Suzi Fraser
for the Chester Merchants Group