Chester Merchants Press Release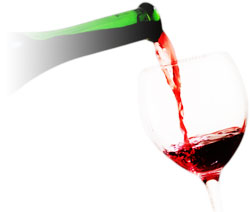 Greetings!

The Gingerbread houses have arrived and wow, they are spectacular ! The time and effort that goes into these creations is truly amazing.

Hats off to all the participants.

Stop by the village shops to see these houses on display.



This Week in Chester


We are all about shopping local this season, well, all year in fact. There are ballot boxes at all the local merchants in the village and beyond. Every time you buy local, you may enter to win the massive basket of goodies displayed at "Going Coastal" on Queen Street.
The winner will be announced December 21st. You will need a truck to pick up your prize.

This week is the annual Victorian Christmas Craft Fair at Lordly House Museum on Central Street. It opens tomorrow, Thursday, and runs until Sunday from 10 am - 5 pm daily. This is a delightful show with exceptional handcrafts. 902-273-2176 / vcshow@eastlink.ca.

If you happen to see a good looking dude in the theatre district this Friday who looks suspiciously like George Canyon, chances are it is George Canyon. The country star is performing at the Playhouse that night. Don't get your cow bells in a knot because you didn't get a ticket - this show sold out months ago.


Saturday there is a craft fair at the Baptist Church on King Street just around the corner from Lordly House from 10 am - 2 pm. Items include knitted and sewn goods, soap, wooden stuff, jewelry and of course, fudge - all sorts of goodies ! Free admission.
The Shoreham Ladies Auxiliary are hosting their annual dinner theatre this Saturday at the Chester Legion featuring the Accidental Actors in their comedy "The Great Pretenders." Tickets are available at the Bank of NS on the corner or by calling Geri @ 902-275-3817.

Tuesday next week is the kick off of the After School Youth Program at the Chester Playhouse. These productions are written and directed by the

effervescent

Cynthia Myers. Get there early as these always sell out, just not as quickly as George.

A visiting couple were driving through the Musquodoboit Valley in Nova Scotia and arguing about the pronunciation of the town. After much discussion they stopped for lunch. At the counter, the husband asked the attendant "Before we order, could you settle an argument for us?
Can you please pronounce, very slowly, where we are?"
She leaned over the counter and said, " T i m H o r t o n ' s."

Happy Thanksgiving to our American friends. Enjoy your turkey.

Suzi Fraser
for the Chester Merchants Group