Chester Merchants Press Release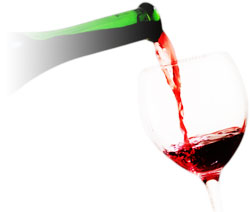 Another stellar weather week!

Adam Connolly has taken full advantage of the week and is carving the Post Office tree into a sculpture. He is donating his time and expertise as a gift to the village. Stop by, say hello and drop off a donation for PRO kids. This funding supports kids who might not otherwise be able to finance their goals.

Yesterday was "Big Garbage" - never a finer example of recycling-lots of gems on the street scape. I hope someone took Timmy's couch as I would loved to have had it if I had a truck. If you missed week A, relocate all your recycled wares to a friend's "Week B" property next Monday night.
This Week in Chester

Last night was the fabulous opening night of "Broadway without Borders" at the Chester Playhouse; a musical tale of two Maritimers goin' down the road to...New York ! with all the trials and tribulations that go with it. A must see.

On Thursday "Music in the Air" is the theme of this years 2012 Flower Show and Tea hosted by the Chester Garden Club at the Chester Legion on Duke St from 1:30 to 5pm.

Friday is BIG.

The Seaside Farmer's market is back at the Parade Square from 2:30-5pm. Remember in the 70's when your mother posted the Canada Food Guide on the fridge? Well, the market supplies all 4 food categories. Stock up here and you will live longer if you dial down that rum habit.

Another delightful fresh foodie stop that is open daily is The Green Grocer at 44 Queen Street. Shannon has many fabulous organic goodies on the shelves and the lovely butcher's style fridge is brimming with fresh produce. Don't trip over Campbell on the way in - she is the delightful Lab that is the shop's mascot.

Amicus Gallery is opening Malcolm Callaway's exhibit from 6-8pm Friday evening. Malcolm's shows always draw a crowd so get there early with cheque book in hand.

Also Friday evening @1800 hours there is a centennial birthday celebration for Hayseed IV with a sail past salute at the Chester Yacht Club. There will be Classic yachts docked on the wharf for viewing during cocktails and hors d'oeuvres and the Chester Brass Band will be serenading you from the band stand.
Yachting friends are encouraged to join the sail/motor past to salute Hayseed and her classic girlfriends. There will be fireworks to follow by Chester's own pyrotechnic, Kerry Keddy.

Follow up all this excitement and dance off your energy with "Peter Grant and Three for Now" at the Fo'c'sle Pub. If you missed the hors d'oeuvres at the Club, the kitchen is open until 10pm.


Why not stop by the
Rope Loft
for Saturday brunch from 11-2pm? Delightful dining on the waterfront.
Saturday night has "Saucy Jack" at the Fo'c'sle at 8pm, a fun cover band with great dancing tunes that also have "Farewell to Nova Scotia" in their repertoire.Here's a little
utube clip
of the Fo'c'sle.

Sunday evening @7 pm "Brass Impact" will be playing at the Chester Bandstand. Always a crowd pleaser, these concerts attract followers from far and wide. Rug rats are welcome to come dance on the grass. 634-4435.

Link Nicoll offers a three-session class in Chester Street Photography from Monday July 30th/August 1st and 3rd from 9-11am. It's one of the oldest genres of photography and Link will help you explore the work of well-known street photographers while offering the technical and artistic guidance to help you create a small portfolio of Chester street images ready to be submitted to the photography competition sponsored by the Chester Municipal Heritage Society. Bring your brownie.


The cost of raising a medium-size dog to the age of eleven is estimated to
be $16,400, which is still much less than professional therapy.



Suzi Fraser





for the Chester Merchants Group