Chester Merchants Press Release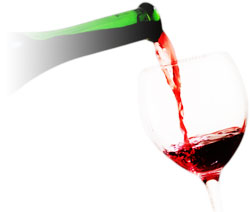 Greetings!
Hot, breezy days, the scent of flowers and sound of lawnmowers..... Some tropical downpours.......Waiting for more than 10 seconds to turn left from Valley Road on to Hwy 3. Numerous start guns and finishing horns from the yacht racing on the water. Double-booked on an evening.
Summer in full force.....
This Week in Chester
Today, Wednesday, July 30 - come rain or shine (well, it'll be in St Stephen's Hall if the weather doesn't cooperate) - Join us at the annual LIGHTFOOT TOWER GARDEN PARTY in the gardens of the Zoë Vallé Library, 63 Regent St, Chester from 5:00 to 7:00 pm. Hosted by The Chester Trust, you can get 'up close and personal' with the newly restored Lightfoot Tower. There will be sangria and tea, sandwiches, a silent auction, general frivolity, grateful thank yous and the official 'sealing' of the Lightfoot Tower Time Capsule. A unique piece of Chester's history will stand another 100+ years.
Later that evening, LUCKY STIFF,
featuring the actors of the Chester Summer Theatre School is playing at the Playhouse, 7pm curtain. This murder mystery farce propels a mild-mannered English shoe clerk into a lunatic mix of a murdered Atlantic City gambler, his nearsighted jilted mistress, her hen-pecked brother and several hundred (off-stage) dogs...... The show runs through August 2nd at 7pm, with a matinee at 2pm on Saturday. Tickets are $16.00 Adult, $12.00 Youth/Senior and $8.00 under eight years old. Contact the Playhouse or call 275-3933 for tickets.
Remember to take at least two bags to the FARMERS & ARTISANS MARKET on Friday, 10-2pm at the Chester Train Station. There's a plethora of produce and products to be purchased and maybe even some pickled peppers?!
Or consider heading over to Tancook to meet the colourful, talented queen of knitting, Lucy Neatby, who is running a course called '
A Duet of Knitted Scarves',
August 1 10:20 a.m. - 4:10 p.m through the Chester Art Centre.
Cost: $78.00 Includes patterns and ferry trip. Full details and registration obtainable at the Art Centre 275-5789.
On Saturday treat yourself to brunch or a coffee in the village. Peruse the shops and maybe stroll over to Freda's beach and flop on the sand. Watch the racing, read a book....... take it easy because:
On Sunday it's the BONNY LEA FARM'S ANNUAL LOBSTER SUPPER from 4:00 to 7:00 pm. Take-out service 3:00 to 6:00 pm. Enjoy a 1 ¼ lb. hard shell lobster, salads, dessert and beverage for $30. Steak alternative available for $30. Try your luck and buy a ticket to win a trip for 2 anywhere Porter Airlines flies in US/Canada. Draw date TBA. For more info call 275-5622.
Once you have your lobster fix, run over to the Chester Bandstand where the Halifax-based, 20 member, "TUESDAY NIGHT SHOW BAND" will be playing at 7:00 pm. Everyone is welcome. Dress for the weather and bring a lawn chair or blanket. For more info call Evelyn Ernst 634-4435.
Or, for a more tropical fare, The Chester Playhouse presents the fantastic Cuban jazz arrangement of HAVANAFAX at 8pm. Augusto Enrique, Silvio Pupo, Jeff Goodspeed, Jorge Chicoy, Avi Garcia are making a return visit to the Playhouse after a sold out show in 2012. Tickets are $24 for adults and $18 for youth +HST. Visit their website or call 275-3933 for tickets.
On Tuesday, PICNIC IN THE PARK this week features 'KLUNKERS'. Roots music at its best! The Klunkers perform a classic blend of old time folk, blues, country and Celtic. Seek out Lordly Park (hint: the block bounded by Central/Regent/Prince/Union Streets) bring a blanket, picnic, chair and dancing shoes. 6-8pm. Free admission but donations for the band gratefully accepted.
Another concert happening Tuesday night is 'LAURA SMITH. SHE'S BACK!' at The Galley Restaurant & Lounge. Live music never tasted so good!.... as a ticket for $75 will get you a three course meal, with Laura's enchanting vocals as you eat dessert (tax & tip incl). Mix and Mingle starts at 6pm. Call the Galley at 273 -3463 for more info and to reserve your ticket.
for the Chester Merchants Group