Chester Merchants Press Release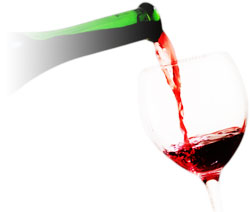 Greetings!


Anyone for the beach?
With these temperatures, it's difficult to imagine that it is actually Fall.

Hallowe'en is just around the corner and it's two months till Christmas. Yup.
I just wanted to bring you up to speed on pending calendar events.



This Week in Chester


This Friday there is a Hallowe'en Party at the Lightfoot Tower at 63 Regent Street from 6:30 - 8 pm. Dress up, get in touch with your inner goblin and enjoy the spooky events of the evening. Short ones must have an adult in tow. Many thanks to the Recreation Department for making this happen.
Raindate: Saturday.

Saturday night is the Hallowe'en Hip Hop at the Chester Legion for members and guests 19 years and older. Get your freak on and get over there. For more info call 902-275-3315.

This Sunday there is a send off party for the Rev Dan Green and his lovely bride Trishe Colman at
St Stephen's Hall at 6 pm. Dan and Trishe has been very involved in the Syrian refugee sponsorship since its inception. Members of the Starfish group and the Al Khayro and Al Ali families want to thank them with a Syrian pot luck dinner with music as well. This event is also an opportunity to welcome new volunteers as the group prepares for the arrival of a new Syrian family. Please bring a dish to share. (No piggy please) Everyone is invited.



This year is the 9th Annual Gingerbread House Competition and display.This year's theme is "Canada 150". The entry form deadline is next Saturday, November 4th. There are $$$ cash prizes for 1st, 2nd, 3rd place and Youth Category, and also a People's Choice prize.
You may email Robin for an entry form, flowerschester@ns.aliantzinc.ca, phone 902-275-5707,or you can pick up at form at
Flowers Flowers Flowers
at 34 Pleasant Street, Chester.

Southwest Airlines have always led the pack in creating a bit of levity in the tin can cylinder. Enjoy !


Suzi Fraser
for the Chester Merchants Group