Chester Merchants Press Release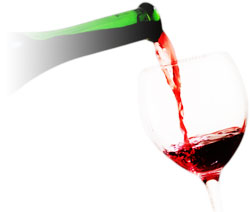 Greetings!


There is not a single fruit fly in Chester.

They are all married and have lots of children.





This Week in Chester


The last zucchini rides out of town this Friday from 10-2pm at the Farmer's Market at the old train station. Load up on all the wonderful fruit and veg for this Thanksgiving weekend.
Did someone say pickles?

Bluegrass Grammy Nominee Claire Lynch will be onstage with her band at the Chester Playhouse this Friday at 7:30 pm.
Dolly Parton credits singer-songwriter Claire Lynch as having "one of the sweetest, purest and best lead voices in the music business today."
Lynch's latest CD "North by South" pays homage to her favourite Canadian songwriters: Ron Sexsmith's "Cold Hearted Wind," the catchy "Kingdom Come" written by Old Man Luedecke, and the gorgeous maritime ballad "Molly May" written by Cape Breton's JP Cormier. Stuart Duncan and Bryan McDowell add fiddle to a number of fine tracks as well. Lynch also offers thoughtful reinterpretations of songs by Lynn Miles "Black Flowers," David Francey "Empty Train" and Gordon Lightfoot "Worth Believing" and contributes the lighthearted self-penned "Milo" to the project.


If you've had enough turkey by Monday, take a road trip to the harvest sale at the Forties Community Centre, 1787 Forties Road, New Ross from 9 - 4pm. Homemade pickles, jams & jellies, Annapolis Valley apples, Krispi Kraut sauerkraut and home baked goods will be available. Step back in time and enjoy demonstrations and music from local musicians.
Happy Thanksgiving wishes to you and your family from all of us at the Chester Merchants Group.
If something comes with gravy, use it - that's the whole point of gravy. Gravy does not stand alone. Pour it on. Make a volcano out of your mashed potatoes. Fill it with gravy. Eat, repeat.

"It's time to shuffle the deck chairs." Tom Gallant



Suzi Fraser
for the Chester Merchants Group