Chester Merchants Press Release
| | |
| --- | --- |
| Dolly Hancock Photo | |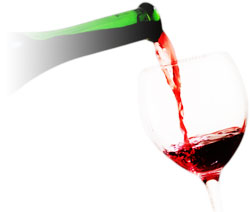 Greetings!


Last Thursday's Absolute Bloody Final of the season was a huge success. Many thanks to the gang at the Rope Loft for hosting a terrific evening and a shout out to the crews for getting out for the last race of the season.

Everyone have turkey sammies in their lunch pails this week?




M J Moye Photo

This Week in Chester

This Friday, October 13 th and Friday the 27th "My Time Square Quilters" will meet at the Chester Baptist Church Hall from 10:30 am - 1 pm. Bring your lunch. New members welcome.

This Saturday is breakfast at the Chester Legion from 7:30 - 10:30 am. Enjoy eggs (any way you like them), French toast, hash browns, beans, bacon, sausage, toast, tea/coffee and juice.

Saturday evening is the 3rd Annual Harvest Jam Kitchen Party at the Chester Legion from 5 pm - midnight. Ingredients: Music, dancing, great eats, raffles & silent auctions. 5:00 pm Studio Singers; 5:30 pm Oasis Belly Dancers; 6:00 pm Denis Ryan & Tony Quinn; 7:00 pm Dirty Dougie & the Divine Dandies; 8:00 pm Kevin Koloff & Gypsy Minstrels; 9:00 pm The Klunkers; 10:00 pm The Parsons Brothers and 11:00 pm Cut Split & Delivered. Tickets $10 per person/$20 per family (parents with kids under 12). Tickets available at the door or any local Pharmasave.

This Sunday at 3 pm the Chester Brass Band in concert with the Riverport and Area Community Choir will be performing at the St John's Anglican Church in Lunenburg.The band and choir have united to perform an enjoyable selection of interesting and entertaining pieces for this particular concert. Tickets are available at the door. www.musiqueroyale.com




Next Tuesday, October 17th at 10 AM, 2016 Juno winners "The Swinging Belles," a swing band for kids from St. John's, Newfoundland, are intent on getting both kids and adults to kick up their heels and have a swinging good time with the whole family at the Chester Playhouse.
The show is all about getting both children and parents dancing along to some swing, country and jazz and is showcased through songs and stories supported by guitars, mandolins, banjos and ukuleles. The show is packed with music, interactive storytelling and lots of dancing!



If I weigh 200 pounds on earth I will only weigh 76 pounds on Mars. I'm not overweight, I'm just on the wrong planet.



Suzi Fraser
for the Chester Merchants Group