Chester Merchants Press Release
| | |
| --- | --- |
| Kim Mullan Photo | |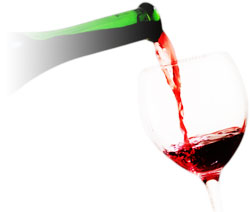 Greetings!

The Thule cargo boxes are bursting with summer clothes and toys, and the SUVs are on the move. Summer is drawing to a close in Chester.

We have, sadly, evolved from Danny Blaine's simple exit ritual: hang up the Nantucket Reds, 2 Land's End shirts, 1 whale belt, and you're good to go for next summer.

We are always sad to see our summer friends leave but look forward to their return.
This Week in Chester

Today, Wednesday, remember to get over to the South Shore Mobile Library. Your tax dollars are paying for this so you might as well use it. The librarians are delightful and you can reserve books online, borrow videos,take out magazines...there is something for everyone at the Chester Legion parking lot every Wednesday from 1- 4:30 pm.

This evening the croquet action starts at 5:45 pm at Lordly Park - weather dependent. Bring your mallet and wear whites.

Tonight at 8 pm "The Highest Tides" continues to entertain audiences at the Chester Playhouse.
This is a musical revue of a number of Allen Cole's most well known pieces produced for theatre. Covering a full breadth of his works, the audience will find themselves traveling through a variety of settings and eras- from the 17th century France of Mimi: A Poisoner's Comedy to The Bricklin's edition of New Brunswick in the 1970s and many more, you'll feel like you've taken an entire trip without having to leave your seat. Viewers will also become immersed in tales from familiar settings, including the expulsion of the Acadian peoples in Pelagie and a revisitation of the beloved Chester-oriented Rockbound to take it all home. The show runs until Saturday evening with a matinee performance at 2 pm Saturday.

A shout out to The Stretch Diner for their community mindedness in promoting village events on their sign board and on Facebook.

Tomorrow, Thursday, from 3-7pm there is a "Moving House Sale" at 60 King Street (opposite Chester Dental Clinic.) All sorts of things from $2 to $ 200 to $650,000 if you'd like the house as well. China, linens, beds, sofas, garden ornaments and more. Sorry no delivery of bigger items. Cash or personal cheques only please.

Friday the Farmers in the Dell are back at the old Train Station from 10am - 2pm. It's TOMATO season ! Yeah ! Oh and there's other stuff too liked jewelry,soaps, turned wood products, baked goods and so much more.

This Friday (10am-noon) and Saturday (3-5pm) the Chester Municipal Heritage Society is offering free video editing workshops. To participate you must promise to record an oral history for their archives of someone in the community. For details or to sign up: dawnhj@gmail.com

Sunday evening is the final performance of the musical series at the Chester Bandstand. The Chester Brass is back to bring the season to a close with all your old favourites and some new ones. The baton rises at 7 pm so be prompt.

picnic in the park

Cookie dough is the sushi of desserts.


Suzi Fraser
for the Chester Merchants Group