Chester Merchants Press Release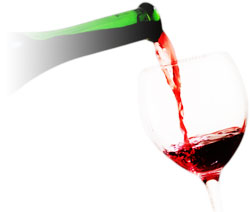 Greetings!

"The outpouring of support and love we have felt from this community following the death of our brilliant mum, Nicki Butler, has bowled us over. This reached an unbelievable high point last Thursday evening at The Captain's House when a small army of mum's family, friends and fellow merchants worked tirelessly to ensure that the Celebration of Nicki's Life was just the type of occasion befitting such a wonderful hostess. Thank you so much, we are eternally grateful."

Charlotte, Guy, James and Stephen

Another Chester Race Week is behind us. I saw a racer - they have that look that screams "I'm way cooler than you" - at the bank on day 2 clutching a red bull in a vice like grip as if it were a life line. I witnessed this after one of my guests imparted some sage advice to the crew over breakfast. "Chester Race Week is a marathon not a sprint - pace yourselves."
I think the guy at the bank missed that one.
This Week in Chester

Heads up - tonight, Wednesday, you can have your say in the growth and development of Chester. Come and give your 2 ¢ regarding architectural heritage and public space design.
They will be discussing village character, heritage, architecture, design and public spaces.
There is an open house this afternoon from 2-4 pm and a public meeting from 7-9 pm tonight. If you do not attend this meeting tonight you are SO not allowed to bitch about it in the future.

Croquet is on tonight at 6 pm at Lordly Park weather permitting. Wear your whites.

"The Highest Tides" will be making its debut at the Chester Playhouse tonight at 8pm until next Saturday with two matinee performances this and next Saturday at 2 pm.
"The Highest Tides" is a musical revue of a number of Allen Cole's most well known pieces produced for theatre. Covering a full breadth of his works, the audience will find themselves traveling through a variety of settings and eras- from the 17th century France of Mimi: A Poisoner's Comedy to The Bricklin's edition of New Brunswick in the 1970s and many more, you'll feel like you've taken an entire trip without having to leave your seat. Viewers will also become immersed in tales from familiar settings, including the expulsion of the Acadian peoples in Pelagie and a revisitation of the beloved Chester-oriented Rockbound to take it all home.

This month John Cowans is selling fall garden bulbs to benefit the Food bank here in Chester. This is through a partnership with Vesey's in PEI who offer 50% of sales returned to our Food bank with no tax or shipping costs. Last August they netted $1300. Anyone interested should contact cowansjm@gmail.com for flyers and order forms.

The Farmers are back at the old Train Station Market this Friday from 10 am -2 pm. Get there early or you will miss out on the sourdough bread like I always do.

Chester's Annual House and Harbour Tour is happening this Saturday from 10 - 4 pm rain or shine.Seven houses have been selected for your snooping pleasure and also a boat ride to view the homes from the water. You may purchase your tickets at the Chester Train Station from 9:30 am onwards. $30.00 per person and proceeds go to the Chester Heritage Society.They need it to pay for the lovely new paint job at the train station. 902 275-3842 / 902 275-3826 for further info.

The third annual Chester Croquet Tournament will take place this Sunday (rain date August 30th) in Lordly Park. Start time is staggered from 9 am till noon. What about church?
Teams of 2, croquet whites, picnic at the end of the day where everyone contributes something savory and brings their own beverages.
You may register by tomorrow at juderobertsonphoto@gmail.com / text 902 225-0949

Urban folk soul artist Jen Chapin will be playing with her band, The Jen Chapin Trio, at the Chester Playhouse this Sunday at 8 pm.
Chapin's music is hailed as being jazzy, yet layered. She takes from the mundane drudgery we know as everyday life and shapes it into something profound.
Bassist Stephan Crump and guitarist Jamie Fox, both of whom have extensive music careers will be joining Jen onstage.

This Sunday the Tuesday Night Show Band takes the stage at the Chester Bandstand with some pop and swing. This band is fantastic ! Get there early to assure yourself a patch of grass.

Next Tuesday the Picnic in the Park series wraps up it's summer season with the Parsons Brothers, sponsored by those nice lawyers on Pleasant Street ...Wells, Lamey, Mailman & Bryson. Meals for Musicians generously provided by the Stretch Diner. Free admission, donations for the band gratefully accepted.

Next Thursday the Chester Art Centre presents a workshop in Painting on Silk with artist Holly Carr. She supplies everything you need for this workshop - all you need is ideas and enthusiasm. No experience necessary and everyone goes home with a masterpiece. To register call the Centre at 902 275-5789

A midget fortune teller who escapes prison is a small medium at large.


Suzi Fraser
for the Chester Merchants Group