Chester Merchants Press Release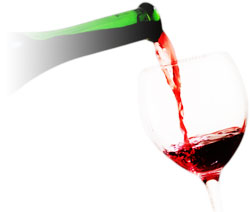 Greetings!

Dolly (AKA "the other one) has a feline that has gone walkabout. Should you see this lovable creature, please ring 902 275-4638. As with most cats, he doesn't answer to his name but it's "Bam Bam."


This Week in Chester

Today, Wednesday, the Chester Croquet League (CCL) will be playing their inaugural game at 6 pm assuming the weather gods comply. The organizers have laid out two regulation courses on the Lordly Park grounds. Whites, if possible, but not mandatory. Skill level not required - gin is. They have 3 croquet sets and would like to have more. Spectators are welcome. For further info contact Pam at pkeating05@hotmail.com.

Today and tomorrow the annual Opti Jam will be held at the Chester Yacht Club. Come down to the waterfront and watch these little "cute as a bug's ear" boats race around the harbour. Bring a picnic and make a day of it.

Tomas Kubinek is back in town and will be on stage at the Chester Playhouse
tonight until Saturday at 8 pm, with an afternoon matinee performance Saturday at 2 pm.
Tomas describes himself as a "fool, clown, visual poet, solo performance artist, multi-talented vaudevillian, comic genius and charming huckster", although the unpredictable, zany nature of his performance leaves the audience guessing as to what he's going to do next.
If you see only 1 show at the Playhouse this year...this is the one ! Do not miss this !
902 275-3933 for tickets.

Tomorrow, Thursday, at 5:30pm the Chester Art Centre invites you to join them at 60 Queen Street for bubbly and a preview of "A Shade of Grey," an exhibition of contemporary photographic masterworks curated by Christopher Porter. This will be followed by fine dining under the Big Top from Team Tom Connors and their unique auction experience. A week in Blighty? A Villa in Anguilla? All that and more! $125 a person, tax receipt available. Help support the year-round work of the Chester Art Centre celebrating over 100 classes, workshops and lectures last year.
902 275-5789 to reserve.

Also happening tomorrow Amicus welcomes a new artist Poppy Balser to the gallery at 6 pm. Poppy is a gifted watercolour artist from Digby and is a member of the Canadian Society of Painters in Watercolour. Come out and meet the artist and see her works.The show runs until August 19th.

Friday the farmers are back at the Train Station Market and their tent flaps of commerce are open for your shopping pleasure.

On Saturday from 9 - 3 pm, the Chester Art Fair is on at the Centre at 60 Queen Street where a dozen artists and artisans from Chester and beyond - including batik artist Rosi Robinson, jewelry designer Joan McInnes and painter Colleen Galloway - will be showing and selling their wares. They are having an Art in Action Day and it's all about rolling up your sleeves and participating in a variety of workshops.
For more details check the website - chesterartcentre.ca - or call 902 275-5789 for information.

This Sunday Going Coastal at 41 Queen Street is having a new exhibit opening titled "The Boat Show," just in time for Race Week. The reception is from 1- 4 pm. You are invited to join them for some refreshments and meet the artists at the gallery.

Sunday evening at 7 pm Jamie Junger is on stage at the Chester Bandstand. Jamie is a singer songwriter with over 30 years of experience performing from coast to coast in Canada, many recordings for adults, and now some great music for kids.

The Chester Tennis Club will be hosting an adult tennis clinic on Tuesday, August 11th from 6 to 8pm with snacks and drinks to follow. They can take 25 people, so it's first come, first served. 902 273-2308 to register.

Next Tuesday at 6 pm "Picnic in The Park" presents the "Klunkers," sponsored by Eric Harding of Tradewinds Realty. A shout out to the Stretch Diner provides who provide all the meals to the groups who perform at Lordly Park. Thank you Natalie and Charlie.
A clip from an obituary in the Peterborough Examiner...Finn,Mary Catherine (née McCormick)

"...Her six grandchildren brought her enormous joy and were her favourite subject of conversation. A connoisseur of words, she would want you to know that she always believed Margaret Atwood was vastly overrated and Margaret Laurence equally underrated. In lieu of donations, Catherine would want you to do everything you can to drive Stephen Harper from office, right out of the country, and into the deep blue sea if possible. Also, she would like you to fix the CBC."

Suzi Fraser
for the Chester Merchants Group