Chester Merchants Press Release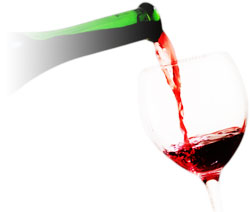 Greetings!
Despite the slight chill in the nighttime air, the days are still gorgeous here and the water can shimmer like diamonds.

Mind you, if you have not topped up your woodpile or your heating fuel you may want to do that......
This Week in Chester
The Chester Farmer's and Artisan market is still going strong this Friday at the Chester Train Station from 9am - 1pm (rain or shine.) Talk about harvest bounty.....the village zucchini wars have started!!!

Remember that the Station 20 Handcraft Shop located at the old Train Station is running from Wednesday - Saturday from 10am - 5 pm until the end of the month, so this is your last opportunity!! A wonderful collection of antique and handmade items such as hooked rugs, knitted socks, mittens, sweaters, fine wood turning and wood working, antique furniture, paintings by local artists, hand crafted soaps, gift cards, sewing, quilting, driftwood and beach glass creations. For more info call 902-275-2592.

While the Chester Playhouse has nothing on this week coming, just want to give you a head's up that there are some fantastic music events coming in October so watch this space or visit their website for more info! Chester Playhouse

This Friday night at the Rope Loft Tom & Cynthia Myers are playing a few standards...joining them on Sax is the amazing Mike Watson, with a guest appearance by Jeanne Nash. This all kicks off at 8:00pm but get on down there early for a fab dinner in advance as the Friday night Prime Rib is back on the menu!!




The White Gate Restaurant is gearing up for their Thanksgiving Sunday Prix Fix Menu $42 for 3 courses. Check out either their Facebook page or website for details, and book soon!! They will take bookings that Sunday from 4:00pm to 7:45 pm. Plus Thanksgiving is last weekend of their 2018 regular season!!


Image Courtesy of Laura Mulrooney.This time of year the light at dawn and dusk can be spectacular....worth getting out for a stroll.......

"Outside of a dog, a book is man's best friend. Inside of a dog it's too dark to read." - Groucho Marx



Suzi Fraser
for the Chester Merchants Group