Chester Merchants Press Release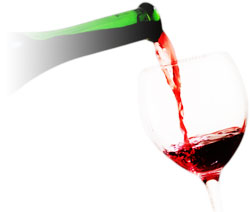 Greetings!
I love this time of year in the village...the days are warm and the nights are cool....I can put the duvet back on the bed, light a cosy fire of an evening, think about heartier foods and just generally reflect on a happy busy summer and look forward to the leaves changing and the fresher air!!
And there is still activity in the village, so take a look!!


This Week in Chester

The White Gate Restaurant has launched their Fall Menu with favorites such as Lamb Shanks braised in red wine and Seafood Pie back on the menu. Hours through Canadian Thanksgiving are Friday & Saturday 5:30pm to 9:00pm and Sundays 5:00pm to 8:00pm. You can contact them on 902.275.4400.

Thursday night is Wing Night at the Fo'c'sle tonight. Get down there and order by the wing or the dozen...always buzzing on Thursdays at 'The Tav'!!

Remember the Chester Farmers and Artisans are back at the Train Station Fridays from 9-1pm until October 5th. Plenty of harvest bounty available.....local farm and artisan vendors will be selling fresh fish, meat, breads, veggies, baked goods, jewelry, folk art, flowers, sweet treats, hot food and more.

The Lordly House Museum has closed its regular hours but is still accessible by appointment and the Heritage Society continues to host Wednesday afternoon Craft Circles at the Chester Train Station from 1:00 - 3:00. Pop in for some lemonade or iced tea, a chat and some crafts.
Chester Heritage Society

A Chester favorite - Jamie Junger takes to the stage this Friday night down at the Rope Loft with his lively list of original music from 8-11pm. If you have never seen Jamie perform you should!! And if you have you know how great the evening will be!! Get there early to assure yourself of a seat.





The Chester Art Center has a fantastic series of events coming up - A Journey into the World of Botanical Art - featuring internationally recognized artist Margaret Best. They kick off the series this Sunday, September 16th with a lecture on the history of the art form and why it has become so popular. The lecture is free and runs from 2:00pm to 4:00pm. Then the series continues with a roster of workshops later this month and events in both November and December.
For more information visit their website www.chesterartcentre.ca or call them on 902.275.5789

This Sunday the Terry Fox Run is starting at the Chester Legion from 1:00pm to 3:00pm. For more information call 888.836.9786 Terry Fox Run Chester Legion

And by the way.....there is always Bingo at the Chester Legion on Tuesdays!! It starts at 7:00pm so get out your daubers!!


Nicola Boyd
for the Chester Merchants Group
End your promotion with a kick — consider a postscript to reinforce one of the key product or service benefits.
Sincerely,
Suzi Fraser
Chester Merchants Group