Chester Merchants Press Release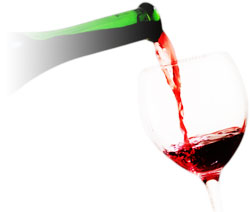 Greetings!
Happy Yom Kippur !
Hey, who turned down the heat ?
I thought this would run clear through till October.
This Week in Chester

The Station 20 Handcraft Shop located at the old Train Station is running from Wednesday - Saturday from 10am - 5 pm until the end of the month.. A wonderful collection of antique and handmade items such as hooked rugs, knitted socks, mittens, sweaters, fine wood turning and wood working, antique furniture, paintings by local artists, hand crafted soaps, gift cards, sewing, quilting, driftwood and beach glass creations. For more info call 902-275-2592.

The Chester Farmer's and Artisan market is on this Friday at the Chester Train Station from 9am - 1pm (rain or shine.) The tables are literally groaning with produce this time of year. Stock up on everything ! Bring a U Haul.

If it looks like John Lennon, chances are it sounds like John Lennon. Beatle on over to the Rope Loftand check out Kevin Koloff on guitar from 8 -11 pm this Friday night. The grill is firing until 10pm. Get there early to assure your self a seat and stake out your dancing territory.





Every Monday is Vintage Voices at Tuck Hall, 54 Regent Street at Saint Stephen's Parish at 1pm.
If you like music from the 30's, 40's, 50's or 60's, simply show up at Tuck Hall for a great sing along. They even take requests!
Tuneful Tots follows at 4pm for a half hour of live songs and dancing. 902-275-3804

I want to be like a caterpillar. Eat a lot. Sleep for a while. Wake up beautiful.



Suzi Fraser
for the Chester Merchants Group