Chester Merchants Press Release
| | |
| --- | --- |
| | |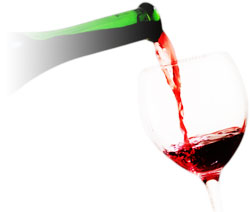 Drum roll... Brenda Boutilier of Big Tancook Island won the Merchants' gift basket of $1900 in goods and services. Congratulations Brenda !
Many thanks to everyone who participated in the campaign.
This Week in Chester


Tonight, Wednesday is the18th Annual SING! CHOIRS at the Chester Baptist Church at 7:30 pm. Singers featured are the Chester United Baptist Choir, Dirty Dougie and the Divine Dandies, Musical Friends, St. Augustine's Musicians, St. Stephen's Anglican Choir, Studio Singers and special guests. Feel free to sing along or hum softly if you're tone deaf. Free will offering to benefit St. Thomas Baptist Church in North Preston. For more info call Erin 902-275-5864.

Most local merchants are open Sunday, December 24th but many are closing early, so if you're going shopping on Christmas Eve you better do it right after church or you'll miss out.

White Gate Restaurant still have a few seats left for New Years Eve. They are featuring a four course dinner and a glass of bubbly for $59 + tax per person. Inn rooms are available if you want to make a night of it ! Contact White Gate @ 902.275.4400 or info@whitegate.ca

New Year's Day there will be levees all over the village so best make a schedule to hit 'em all.
The Playhouse will be hosting a levee from 11-1pm with snacks and bloody caesars.
The Legion is throwing open their doors at 11 am too.
The Fo'c'sle would like to thank all their loyal customers and invite you all to join
them for great food, drinks, friends, and laughter from 12 - 4pm.
The Yacht Club is serving up eggnog and seafood chowder from 1- 4 pm. Not for the lactose faint of heart.


Looking ahead to the New Year on Tuesday, January 9th there will be a SCANS Winter Term Course information and registration at St. Stephen's Hall starting 2 pm. The first course is Stephen Booth's "Imagining the Rural" how our ecologies of the heart shape our relationships to the natural world. The second course is Michael Collins' "Glimpses of Georgian and Victorian England." SCANS is a non-profit organization dedicated to providing non-credit academic courses to Seniors (50+) in Nova Scotia. For more info/to register call 902-444-7588 scansinfo@gmail.com.
This is Louie. He is lost in the area of the Back Harbour.
If you find him please call
902-275-4556

Last weekend on the way to finish his Christmas shopping, Bruce wasn't really paying attention and drove into the back of a car at some traffic lights.
The driver got out and it turned out he was a dwarf.
He said, "I'm not happy."
Bruce said, "Well, which one are you then?"

Merry Christmas and a Happy New Year to all of you from all of us.





Suzi Fraser




for the Chester Merchants Group