Chester Merchants Press Release
| | |
| --- | --- |
| | |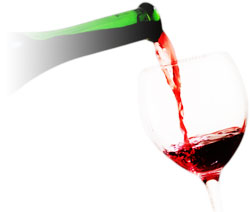 Please remember the Merchants' shop local gift basket campaign runs until next Monday.
A huge gift basket of goodies and gift certificates valued at $1900 could be yours if you shop at participating stores and enter to win.
Happy Hanukkah to all.
Remember to keep those fire extinguishers handy.
This Week in Chester


Tonight is the grand opening of the much anticipated "Christmas at Grunion Bay" at the Chester Playhouse.The curtain goes up at 8 pm and admission is 'pay what you can' at the door. The box office opens at 6 pm so get there early.

"Christmas at Grunion Bay" the off off off Broadway production by Malcolm Callaway with Ryan Smith runs until Saturday night, December 16th.

Make time to bid on silent auction items on display in the lobby. There are food offerings, crafts and other exciting items up for grabs. Exercise your community spirit and get your Christmas shopping done by supporting the Playhouse.

Gary Clark and his lovely bride, a Playhouse volunteer regular, had the winning ticket for a week at the Crane Hotel in Barbados. Congratulations !

The Village Emporium on Pleasant Street has a variety of sales happening until closing Christmas Eve. 25% of most jewellery (sterling, freshwater pearls, fashion), 10% off Cranberry Vine Studio, 15% off Silverwood Design just to name a few!

The Rope Loft has opened the eggnog tap and it can be yours every Thursday - Sunday until the New Year. Why not stop in for dinner before the play? They have already sold out their New Year's Eve dinner extravaganza so you better book now for 2018.

Saturday night "Cover Up" will be playing at the Chester Legion downstairs for members and guests.


Why not ring in the New Year at
White Gate Inn & Restaurant
and help them celebrate the end of a successful 2017 ! Their New Year's Eve celebration features a 4 course dinner and a glass of bubbly for $59 + tax per person. Places are still available, call or email to make a booking or enquiry. Inn rooms are available if you want to make a night of it!
Contact White Gate @ 902.275.4400 or info@whitegate.ca"
The
Fo'c'sle
is featuring a surf and turf or prime rib on New Year's Eve. The kitchen will be open until 9pm. Please call ahead for reservations @ 902.275.1408.

It was just before Christmas and the magistrate was in a happy mood. He asked the prisoner who was in the dock, 'What are you charged with?'
The prisoner replied, 'Doing my Christmas shopping too early.'
'That's no crime', said the magistrate. 'Just how early were you doing this shopping?'
'Before the shop opened.'







Suzi Fraser




for the Chester Merchants Group