Chester Merchants Press Release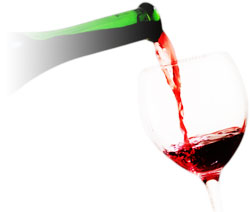 Only 5 months till Christmas. Shop like you mean it.
Drop in at Lordly Park Monday evenings to catch the croquet teams battling it out. If you're nice they might invite you to join them.
We here in the hamlet are deeply entrenched in Lulu Lemon season. Chester is officially the land of lycra - even the designer dogs are sporting some spandex.
There's a lot going on this week... listen up.
This Week in Chester
Tonight, Wednesday, the
Chester Playhouse
opens their Hank Williams Tribute show. Ryan Cook began performing as Hank Williams in 2009 with "The Show He Never Gave" in Sackville, New Brunswick. Along with band mates the Drifting Cowboys, this two-act feature performance includes 22 songs from the great country music singer and songwriter.
The show runs tonight until Saturday night starting @ 7:30pm with a Saturday matinée @ 2pm. For more info call the playhouse 902-275-3933
Kevin Koloff will be performing before the show in the Ondaatje Room from 6:15- 7:15 pm. They have reduced drink prices to limber you up for the performance.
Tomorrow, Thursday, the Chester Garden Club is hosting their annual Flower Show and Tea at the Chester Legion from 1:30 - 5 pm. This years theme is "Lest We Forget: A floral tribute." Stop in and tell them how you would have done it.
Thursday night all those in the know will be heading down to
Amicus Gallery
at 6 pm sharp for the eagerly anticipated opening of Malcolm Callaway's annual art show. This evening's opening runs until 8pm and the show runs for 2 weeks.
Friday the farmers and artisans are at the Chester Train Station from 9 - 1pm (rain or shine) Fresh fish, meat, breads, veggies, baked goods, jewelry, soaps, folk art, flowers, sweet treats and hot food.

Friday night at the Chester Yacht Club there will be an auction of a 2017
36" x 36" original painting by José Antonio Valverde-Alcalde entitled "Flowers in the Window at Parkland." This is an acrylic on canvas. Retail value is $6,000
The Valverde Studio Gallery has provided this painting as in-kind sponsorship support of
Helly Hansen Chester Race Week 2018.Organizers will donate 50% of proceeds to CYC Junior Sailing. For anyone wishing to put a reserve bid on the painting please contact cycmanager@chesteryachtclub.ca




José Antonio Valverde-Alcalde




The Jazzettes will be on stage Friday night at the Rope Loft from 8-11pm. If you're on a boat, sail by and hang out for a few tunes. Land lubbers can just walk on down! Evening meals will be served until 9:30 pm.

Stop by Light My Fire Studio, 59 Duke Street on Saturday and let your creative juices flow in their 'Dip and Carve' workshop. Each person will dip a 4" ball candle and then carve designs in the candle which will be highlighted when you burn the candle. The workshop runs from 11am - 3 pm and will be conducted on a first come - first served basis. Cost is $20/person + HST. The workshop is open to all but participants under 12 may need assistance from a parent or guardian. For more info or to book a group for the workshop please call 902-275-5800.

Sunday evening the Chester Bandstand Summer Concert presents the "Dartmouth Concert Band" starting at 7pm. Children are welcome to dance on the grass. Adults may want to bring a lawn chair. Concerts may be moved or cancelled in heavy rain at the discretion of the performers. For more information, contact Sue LeBlanc 902-299-0139.
The Chester Tennis Club on Pig Loop Road is running evening lessons for intermediate players Mondays, from July 30th and running for 5 weeks from 6 to 7:30 p.m.
They also have a class for beginners on Tuesdays, from July 31st and running for 5 weeks from 6 to 7:30 p.m. The cost is $20/session. chestertennisclub@gmail.com
Stop in at the handicraft shop at the Old Chester Train Station. The shop includes merchandise from local hand crafters and antique furniture pieces. Open daily 10-4, Sunday 12-4, closed on Wednesdays. There is a crocheting craft demonstration there next Tuesday from 1-3 pm. 902-275-2592.
GN Thermoforming Equipment is the sponsor. Meals for musicians are generously provided by the Stretch Diner. Free admission...donations for the band gratefully accepted...if it's raining Tuesday, then we dance on Wednesday, if it's raining Wednesday, we dance on Thursday! Check www.chester.ca for event cancellation.

We are fortunate to have two excellent "masters of the sewing machine" here in the village.
Jill Mattinson "Slipcovers by Jill" is located at 24 Pleasant Street, 3rd Floor West and she is a whiz with slipcovers and alterations. 902- 204-2004.
Mohammad Al Ali "Starfish Tailors" is located upstairs at 5 Pleasant Street who will take care of all your tailoring, dress making and repairs. 902-266-2316.
"At my age, getting a mani- pedi
is like mowing the lawn
when your house is on fire." Lorie Gibbs
for the Chester Merchants Group
| | |
| --- | --- |
| | |