Chester Merchants Press Release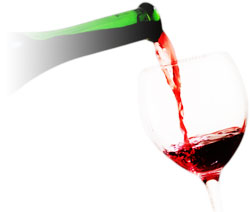 The arrival of warmer weather brings with it all the soothing sounds of summer : the dulcet tones of the whipper snipper; the languid lull of the lawn mower and the symphonic hum of the hammer.
Ahhh...summer.
This Week in Chester


Tonight, Wednesday, is "Ladies night" at the Chester Yacht Club. An estrogen fueled evening of spirituality, healing, beauty and health - and let's cut to the chase - shopping. There will be belly dancing, palm reading and all sorts of Zen stuff, but most importantly, there will be wine. Get in on the action by calling 902-275-3747 NOW.

The Chester Art Centre has upcoming summer workshops for the short ones. Check out their exciting line up and farm your children out now.

Tonight is gourmet pasta night at the Fo'c'sle. A festival of gluten for all. Yes please. Check their Facebook page for daily specials.

Tropical storm Chris may be coming our way. Why not celebrate the "first up" (here) of the season with an umbrella drink at the Rope Loft tomorrow afternoon? Install yourself on the deck and hold on tight.

Thursday evening from 6-8 pm Amicus Gallery is hosting their second summer season show with new works by Joanne Hunt and Susan Paterson. Don't miss seeing these exquisite oils up close and personal.

Friday is the Farmers' and Artisans' market at the Train Station from 9am -1 pm.
Stop by Seaweed Soaps and see what Nancy has on the block. It's not fudge.

You'll be "Seeing Double" at The Rope Loft Friday night as John Cole Porter and Darren Wadden bring the tunes that keep toes tapping. The boys are on stage from 8-11 pm - evening meals are until 9pm.

"Light My Fire Studio" at 59 Duke Street is holding a "fantasy taper" candle making workshop from 11am- 3pm this Saturday. This is open to all ages, but parental assistance is required for young participants. $20 per person + tax

This Saturday is the Annual Auction and Flea Market at the Chester Train Station. The fleas get hopping at 9 am and the auction starts at 9:30. Bring a chair and park yourself for this event as there are some real finds to be had from the Haughn and Haase estates. The rain date is Sunday, July 15 beginning at 1 pm.

Saturday also has the Mackerel Snappers Picnic at Graves Island Provincial Park, East Chester from 12 noon to 6 pm. Rain date is Sunday, July 15. Mackerel dinner is $12 which includes new potatoes, old fashion cukes and cream, tea, coffee or juice and pie. There will be musical entertainment, games of chance, merchandise wheel, lobster/scallop wheel and fish pond. On site will be a fry shack, hot dogs, pop and chips. For more info call 902-275-2174 / 3107.

Saturday night is the Chester Playhouse's annual Galapalooza from 6-9pm at the home of Tim and Bernardine Moore.
Enjoy hors d'oeuvres by Scanway Catering and wine from Bishop's Cellar, whilst enjoying the music of Lennie Gallant and members of the Buchanan House of Music. There will be lively co-hosting by Rob McInnis and Canadian journalist and fashion entrepreneur Jeanne Beker.
This year the Gala will feature an incredible "Raffle of Experiences". Bid on four experience packages for Toronto, Halifax, Chester or St. Andrews by the Sea. Tickets for the Galapalooza are $150 per person and include a tax receipt for a portion of the cost. 902-275-3933 Operators are standing by.

Sunday evening at 7 pm the Chester Bandstand Summer Concert Series presents the "Chester Brass Band." This is always a fantastic performance from the very dedicated members of the band. You won't be disappointed - get there early and claim your turf.


Next Monday from 1-3 pm there is a craft circle at the train station. This weeks topic is "Chester Stories." The session is open to all comers and it's free.

Next Tuesday's Picnic in the Park is pleased to present the "Darren Arsenault Trio" sponsored by
Eric Harding
of Tradewinds Realty. The tunes kick off at 6 pm at Lordly Park.
Meals for musicians are generously provided by the Stretch Diner.
Pessimists see the glass half empty. Optimists are already opening the next bottle.
Suzi Fraser
for the Chester Merchants Group