Chester Merchants Press Release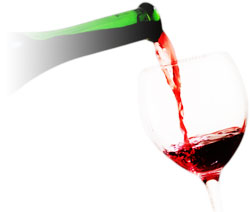 While the days all seem to blend this summer, we want to remind you that this is the long weekend !
The sun is shining and the heat is on here in Chester.

All we need is YOU to come join us.

Chester is Open for Business !
The Rope Loft
is open for Dining In. Tonight is rib night ! Catch the afternoon sun with a cocktail on the deck before dinner! Be sure to book your table NOW.
The safety of our customers and staff is our top priority. We have adopted all sanitation measures to ensure a safe environment.
Tables are 6 feet apart - booths have extended barriers
Maximum of 10 people at a table
RED MEANS STOP - a red buoy signifies that a table is not ready
As required - please have one person in your group provide their name and contact information
Enter through the main entrance only
Please respect 6-foot distancing when entering and exiting
Once entered, please go directly to your table
There are two washrooms - limited to one person at a time
Hand sanitizer pumps are placed throughout the building
We are riding the tide. Changing with the rules and regulations to keep everyone safe and happy. Bubble up, take a seat & we'll take care of the rest.
There is so much to see and do here in Chester. To make it easy we've put together a fun 20 must do list for the summer.

Here's the best part - you can win while you're at it.

Take 5 photos of yourself enjoying 5 experiences on our "20 must do list" this summer. Share them on social media with the tag @TourismChester and hashtag #MOCtake5. You will be entered in our TAKE 5 Contest monthly draw to win $500 to spend right here in Chester.

The Chester Historical Society is offering pre - booked tours for the Lordly House Museum. Tours will run Wednesdays and Thursdays at 10 am and 2 pm. To book a tour call 902-275-3826 / 902-275-5179. Free.

Oak Island tours are Saturdays and Sundays beginning at 1pm. Book by calling Danny Hennigar at 902-275-3718. Tour cost is $5.00 / person.


The
Kiwi Café
and Pantry are open regular hours 8 am - 5 pm daily.
Full menu available for dine in or takeaway. Daily fresh baked goods. Shop the pantry for a great selection of local cheeses, vegetables, specialty groceries, chocolates, frozen meals, soups and gift items.

Phone in orders welcome at 902.275.1492.


Jim Smith Fine Studio Pottery
has gorgeous new work available for the summer season, including a Titanic Dish ! Drop by the shop, buy local, choose your favourite piece or pick up that special gift.
Open daily, 11 - 5, Sundays, noon - 5
or email for a private appointment jim@jimsmithstudio.ca
Jim's studio circa ... Guesses or information anyone? This photo was long before Tancock's Corner Store I think.

Amicus Gallery
, located in the heart of Chester at 20 Pleasant Street is open every day in August. Malcolm Callaway's show of New Works is currently gracing the walls and runs until next Wednesday, August 5th. Amicus is also excited to announce Poppy Balser's upcoming show " Out on the Water" opening Thursday, August 6th and running until the 20th. Poppy Balser is an accomplished artist and recipient of multiple awards. Come and check out her spectacular work.






The Chester Farmers and Artisan "Modified Outside" Market happens every Friday morning from 9 am - 12 noon at the Chester Rink Ball Field at 190 Pig Loop Road.
To comply with current COVID-19 Guidelines:
Hand sanitizer will be available; the market is for shopping only - no gossiping :) Customers are encouraged to wear face masks; send one person per household; maintain physical distance; no dogs please. Vendors will be spaced for physical distancing/ they will wear masks, and they are still accepting cash $$


We don't seem to be traveling too far these days and our Premier is encouraging us to check out our own province so....how about a sea voyage to Big Tancook Island???
The ladies of Tancook Island are reviving the art of rug hooking and encourage younger generations to become hookers.
To this end the "
Hooked On Tancook
" collection features new and vintage rugs at the Tancook Recreation Centre every day but Mondays.
Make a day of it. A road trip to Chester and a boat trip to Tancook ! Yes please.
Their hours coincide with ferry arrival/departure times which are Tuesday - Friday 11:30-4:00, Saturday 2:00 - 5:30 and Sunday from 11:00-4:30. The show will run until Saturday, August 8th.
The Chester Bandstand Sunday Summer Concerts are back on track and starting 7:00 pm. They have a great line up:
This Sunday - Darren Arsenault
August 9 - Kevin Koloff & the Gypsy Minstrels
August 16 - The Market Boys
Tennis anyone?
Racquet rock star Michal Ciszek is here in Chester !

Come out and have fun at the Chester Tennis Club. All levels of experience are welcome.
Membership or court fees are applicable. Please contact chestertennisclub@gmail.com regarding registration/membership. Please email Michal at michalciszek6@gmail.com to book your single or group lesson.

Here is a short bio on Michal:
Davis Cup squad for Canada
Highest ATP singles Ranking 536, doubles ranking 366
Traveled with Jennifer Capriati as primary hitting partner. Also hitting partner for Bryan Brothers, Nicolas Kiefer, Victoria Azarenka, and Shahar Peer



Why not spend the long weekend with us here in Chester? Heavenly beds. Heavenly location. Endless Possibilities.
Just before the funeral service, the undertaker came up to the very elderly widow and asked "How old was your husband?"
"98" she replied. "Two years older than me."
"So you're 96" the undertaker commented.
She responded, "Hardly worth going home, is it?"
Suzi Fraser
for the Chester Merchants Group