Chester Merchants Press Release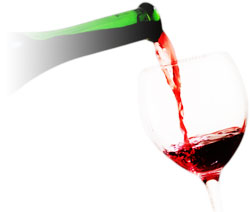 We are approaching Canada Day weekend! Yahoo! Get the flag out, wave it around and remember that in spite of the TSX this week, everything Canadian is worth celebrating.
Well, with maybe one
small exception
.
Burgers? Buns? Ketchup? Lamb's? Flag? Check.
OK, you're ready.
It's a big fine art weekend here in Chester. We have paint literally pouring from brushes onto canvasses throughout the village.
This Week in Chester
On Thursday night at 7:30 pm the Chester Playhouse wraps up its Meryl Streep movie series with "Dancing at Lugnasa." Five independent-minded sisters living in Donegal in the mid 1930s face the possibility of change when economic and emotional circumstances conspire against them. Admission by donation at the door.

Friday has the Chester Seaside Farmer's Market back at the parade square from 2- 5 pm. Let's hope the monsoons will have subsided by then.

Friday also has the opening of José Antonio Valverde's Studio on King Street, open from 11-5pm on Fridays and otherwise by appointment.

The official Chester "season opener' is Paula's launch at Amicus Gallery Friday evening from 6-8 pm.This is the starting gun for "All Things Chester" for the 2012 season. Whale belts and pink sweaters are queueing now.

The Rope Loft is serving up their very popular prime rib this evening which may be ordered in ascending sizes. Park yourself at a table on the deck, sit back and enjoy the view.

The Foc's'le Pub has "Peter Grant and 3 for Now" on stage at 8 pm. Their ribs may also be ordered in varying sizes so arrive with an appetite.

Saturday night the Fo'c'sle is serving up Aldric Robicheau from "down da Yahmouth shorh you." This is his cameo in Chester so why not stop in and welcome him.

Sunday the Chester Train Station presents artist Linda Roe's solo show "Smorgasbord." This runs until July 7th with displays of landscapes, wildlife, and brightly coloured whimsical moments. Hours are 10-4pm.

July 1st is the introduction of parking sign enforcement in Chester. Overstaying your welcome in a timed parking spot or parking backwards (never!) - you will be towed.

The Chester Legion is hosting a family fun afternoon from 1 - 4 pm. There will be a red and white cake, games of chance, face painting and a BBQ. All welcome.
Aspire to inspire before you expire.
Please come and see the fruits of our artists' inspirations this weekend.

Happy Canada Day !




Suzi Fraser




for the Chester Merchants Group