Chester Merchants Press Release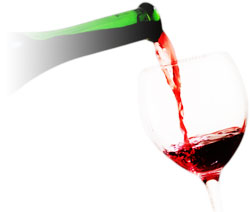 Dear Suzi,
We're b a c k ! How did that happen? Wasn't Christmas just yesterday?
Everyone enjoying the June springlike weather ? NOT.

We had that spring weather for two days in March. BBQ's buoyed themselves out of basements, flip flops flourished, margaritas materialized and all was blissfully tropical for 48 hours. It was pure magic with an expiry date.
Life here in the Hamlet is revving up. I had to wait a full minute to exit off Valley road yesterday. Grid lock in Chester. Who knew?
This Week in Chester
Thursday is the first annual golf tournament for the Daffadilly Queen's Relay for Life team at the Chester Golf Club - a 4 person scramble. There are non profit prizes for the lucky winners. For info call Ron @ 275-4089 or Sheila @ 275-5720.

The Chester Heritage Society presents its community art gallery now open for the season at the train station with over 24 artists presenting their works. The work will be changed up monthly so check back often.

The Chester Seaside Farmer's Market is back at the Parade Square. The meat and pie boys are parked in their usual spot so all is well with the world. I took their picture last Friday; they asked if I was a newspaper reporter. They were visibly disappointed when I told them I failed grade 6 english and was not a reporter for any credible paper.

Friday night is the premiere of Andre Haines latest directing efforts, "Ruby Zwicker's Recipe for Hodge Podge...and Things you can do with Fish"
The Chester Drama Society presents another touring comedy at the Baptist Church Hall @ 84 King Street starting at 7 pm both Friday and Saturday evenings. "Ruby" has a cast of fourteen performing comedy sketches, musical numbers and underwater adventures. Hmm...the baptismal bath? Musical guests for the evenings are Jazzette on Friday and Pam Paton on Saturday. Both performances are fundraisers for the new Health Centre in the Chester Municipality. Tickets are $20. 275-3434
Gavin Flinn singing and dancing? That is worth the price of admission alone.

Also Friday night the Fo'c'sle Pub has the Shawn Hebb Trio on stage at 8 pm. I heard Shawn singing solo last Sunday and he's great. Wander down and check out his band.

The Chester Playhouse is showcasing a solo performance by Hal Bruce Saturday night at 8 pm. "The Decade of Rock and Roll," Hal will be performing hits from the 60's and 70's. Nine time award winner, Hal became a worldwide sensation with his one-man tribute to his musical heroes, the Beatles.

Why not round out the evening and head over to the Fo'c'sle Pub after the show and catch Russel, Amanda and Jens. Folk music with a fiddle in tow.

Sunday afternoon Shawn Hebb is back at the Fo'c'sle for a solo performance from 4-8 pm. Take the missus down and treat her to a meal with some live entertainment...besides the local live entertainment.
Welcome back to our summer season in Chester. Please come and join us for the fun and games we have in store. We look forward to sharing our village with you.

Boldly going forward because we cannot find reverse.

Suzi Fraser
for the Chester Merchants Group