Chester Merchants Press Release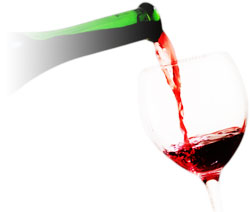 Greetings!
Turkey all gone?
Just in time to load up the fridge with champagne.
Nothing like a bottle of bubbles to ease you into the New Year.

Tomorrow night is New Year's Eve. Why not ring it in at
White Gate
? They have
4 spaces left
for a
five course culinary extravaganza plus a glass of bubbles to toast 2020, $85 per person, with an optional wine pairing available for purchase. Phone
902.275.4400
or email info@whitegate.ca
And now onto Levee Day affairs...
The
Fo'c'sle Pub
is first out of the gate by throwing open their doors at 11 am.
There will be a complimentary buffet offered by the owners and staff from 12 pm onward.
The
Playhouse
is also vying for opening position at 11am
The Chester Yacht Club is welcoming members and guests to join them at 1 pm.

We have a new SPA aahhh in the 'hood !
Happy New Year to you and yours from the Chester Merchants.
All the best for 2020 - Hit the ground running !

Suzi Fraser
for the Chester Merchants Group