Chester Merchants Press Release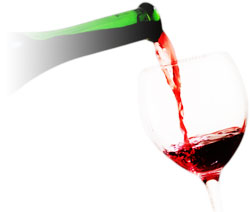 We're on the home stretch...
2 weeks.
14 days
336 hours
There's still time...
Th
is is happening right now at the Village Emporium on Pleasant Street !!
Tonight, Wednesday, at 8 pm the Chester Drama Society will premiere Malcolm Callaway's Christmas farce "The Secret Diary of M" at the
Chester Playhouse
. The play runs until Saturday evening. Tonight is "pay what you can."
Set on Oak Island, where several groups have laid claim to the area, bizarre characters challenge the theory of a hidden treasure left by pirates.
Unlike his summer works, Malcolm's Christmas plays are not known for solid plots or deep meaning. In fact, they have been said to be more shallow than a cookie sheet.The Secret Diary of M (the Sequel) is no exception. Intended for those who tire of the commercialization of Christmas, laughter is the one constant in the Chester Drama Society's Christmas plays.
Tickets are racing out the front door. 902 275-3933
The
Shore Club
in Hubbards is a wrap for 2019 but they are readying for 2020.
Shore Club VIP passes are now available until Christmas Eve or until they run out. The VIP pass allows free admission to all the regular Saturday night dances for the upcoming season, approximately 25 nights, featuring all the top bands in Nova Scotia. On busy nights, the VIP pass takes you to the front of the line, and should you not be able to attend, the pass is fully transferable. VIP passes are $100 and may be ordered at lobster@shoreclub.ca
A bargain for top drawer entertainment !
Iconic Shore Club hats are also available, $25,or you might want to give a gift that everyone enjoys - lobster. There are gift certificates for any denomination for the 'almost famous' Shore Club Lobster Supper - going into its 84th year.

This Friday Black Harbour Distillers will be hosting "Christmas at the Distillery" (419 Highway 329, Fox Point) from 7 - 10 pm. Stop by to sample their products and enjoy the music.


This Sunday, December 15th, Chester's own Teresa Bergen will be in, or near, her studio at
# 117 Highway 14 (just past Oceanview Nurseries) from 10am - 5pm "by appointment or chance in perpetuity."
Teresa is a ceramic artist who creates exuberant one of a kind sculptures and exotic intricate teapots - a hint of fairy tale mixed with glamour. Cranks, pulleys and gears allow the viewer to participate in the actions of these ceramic creations.
This is a rare opportunity to see and purchase Teresa Bergen's work. Don't miss out. 902 299 0640



Next Tuesday, December 17th, the
Chester Playhouse
presents their 2nd annual "By Folk-El Spectacular Holiday Social" from 6:30 to 7:30 pm. Get your tickets now for this extraordinary "Kitchen Party" produced by Andrew Hamson and Friends.
Tickets $25 and include a burrito. Yes. A burrito. For info/tickets, call 902-275-3933
Next Wednesday is the 20th (!) Annual Sing Choirs evening of Christmas music at the Chester United Baptist Church, 84 King Street at 7:30 pm. The evening features St. Stephen's Anglican Choir, Chester United Baptist Choir, Studio Singers Community Choir, St. Augustine's Catholic Singers, Musical Friends Youth Choir, with a special guest appearance by Dirty Dougie and the Divine Dandies. Admission is pay-what-you-will at the door, to benefit the CAMS Well-Fed Students Lunch Program. Storm date: Thursday,December 19th.
Suzi Fraser
for the Chester Merchants Group