Chester Merchants Press Release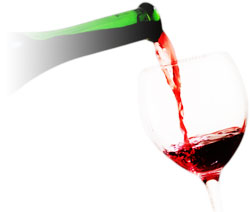 Greetings!
The Chester Village Christmas Festival last weekend was a huge success. There was so much going on it was hard to focus on any one event.
The giant Gingerbread Man running through the streets being chased by hoards of children certainly caught my eye as I glanced out the window...

There were dogs that looked like Christmas trees, cookies that looked like Christmas trees and people that looked like Christmas trees.
Everyone was sporting an elf name tag. "McJingle Glitter Balls" was my favourite.
The gingerbread house creations were truly magnificent. All of them !
And then there were the dogs whose owners missed the dog parade
...
Tonight, Wednesday, Jeremy Dutcher will be performing at the Chester Playhouse at 7:30 pm. Performer, composer, activist, musicologist - these roles are all infused into his art and way of life. His music, too, transcends boundaries: playful in its incorporation of classical influences, full of reverence for the traditional songs of his home, and teeming with the urgency of modern-day struggles of resistance. Tickets $35




This Saturday is Christmas at the Hubbards Barn from 8 -12 noon. There will be fresh produce, meats, eggs, cheese, wine, spirits, soaps, ornaments, pottery, cards, salts, wood carvings, wreaths, beer, spirits, hats, authors, woodwork, jewelry and more. For a full list of vendors visit our website,

This Sunday the Chester Brass is presenting their Christmas Dinner Gala at Oak Island Resort @ 5:30 pm. You will be welcomed into the lobby with live Christmas Carols played by a Brass Quartet. The evening includes a full buffet. You will be entertained by Chester Brass Band, the Quintz Jam Quartet and the evening will wind up with a Carol sing accompanied by Chester Brass. Ticket purchases are eligible for a $50 tax receipt. Dress is semi-formal.
Reservations can be made by email: info@chesterbrass.com / 902-275-3396 or on event brite.
The price is $100 per person (a receipt for charitable donation portion will be issued).
Oak Island Resort is offering special room rates for all Gala guests who wish to stay the night. 902-627-2600


Looking ahead to next week Malcolm Callaway continues his tradition of writing Christmas farces for people who don't like Christmas. "The Secret Diary of M" (the Sequel) runs from next Wednesday, December 11th to Saturday, December 14th, 8pm at the Chester Playhouse with Pay What You Can on Wednesday and opening night Thursday.

Malcolm's Christmas plays are not known for solid plots or deep meaning. In fact, they have been said to be more shallow than a cookie sheet. The Secret Diary of M (the Sequel) is no exception.


Suzi Fraser
for the Chester Merchants Group