Chester Merchants Press Release
| | |
| --- | --- |
| | |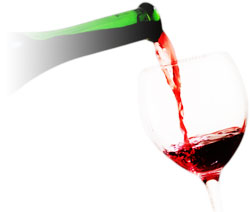 It's time to get your Flat Men out for the Christmas season and dress 'em up in a new outfit.
Steve at Chester Building Supplies found a few flat guys hiding in the attic, so if you don't have a flat man, head over to CBS and pick one up.


This Week in Chester



Tonight, Wednesday, the Chamber of Commerce invite members, their guests and local biz folk to their Business after Hours event at the Captain's House from 5-7pm. Join an evening of networking and socializing sponsored by The Captain's House and Duckworth Real Estate. Come out and meet Erin Lowe our newish economic development officer. Please bring a food item or cash donation for the Lighthouse food bank.

This Friday is the Annual Christmas Tree Lighting at the Visitor Information Centre. There will be music, cookies & hot chocolate starting 6:30 pm with Santa arriving at 6:45 pm. Please bring a non perishable for the Lighthouse food bank.

The merchants are staying up past their bedtimes Friday night so make a point to drop down, drop in and drop some dough. They are open till 9 pm and I bet someone is making eggnog.

And speaking of dough, Giuseppe will be firing the pizzas at Kiwi Café Friday evening starting at 5pm. Call now to book your table so you don't miss out.

The Chester Farmers' and Artisan Market will be holding their special Christmas Market this Sunday from 9 am - 2 pm at the Chester Royal Canadian Legion, branch 44. Artisan products include soaps, folk art, jewellery, pottery, hooked and felted items, artwork, jams & jellies, candies and more! Farm fresh meats, honey and eggs, and local seafood are all on hand. Hot food and beverages will be available from the kitchen. The menu will feature lobster and haddock chowder with biscuits, vegetarian baked beans with homemade brown bread and seasonal strawberry shortcake. For info ... chestermarket @hotmail.com


Pizzas @ the Kiwi
The OHC Foundation has produced an adult colouring book. It features ten local artists' interpretations of our community.There are scenes from Chester, Chester Basin, Blandford, Western Shore, New Ross and Tancook.
They are now on sale at local breakfasts, markets and all three Pharmasaves. $10 each.

A grasshopper walks into a bar. The bartender says to him, "Hey, we have a drink named after you." The grasshopper replies, "You have a drink named Murray?"







Suzi Fraser




for the Chester Merchants Group