Chester Merchants Press Release
| | |
| --- | --- |
| Everyone is getting tucked in for winter | |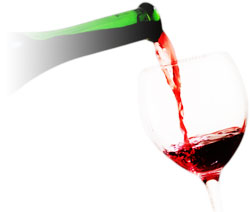 Greetings!


Well today was a nasty surprise.
I guess summer is officially over.

You still have 4 days left to play at the Chester Golf Club. Get your muffs on and get over there before they close the gates for the season.



This Week in Chester


Tomorrow night, Thursday, from 7 - 8:30 pm, Tina Hennigar, the tour leader and coordinator with "NOW" Lunenburg County, will be at the OHC Lobby to share the love. Tina spent this summer in a 1960's Boler trailer traveling Canada from coast to coast
trying to convince 150 entrepreneurial young people to move to Lunenburg County.
Come see the documentary and get some insight.

The Rope Loft has moved into fall hours and they are open November through till December 31st every Thursday to Sunday. They are taking bookings for Christmas parties and New Year's Eve dinner with live music. 902-275-3430

The Kiwi Café's pantry is now carrying a line of cheeses with french accents from Quebec. Triple creme Brie, soft blue, aged hard chèvre, soft vegetable ash covered chèvre, stout cheddar and soft washed rind. Why not pick up a wedge for cocktails after lunch.

The Village Emporium on Pleasant Street is offering all their beading supplies at 25% off. Maybe a new beaded headband for that special someone in your life? They also carry Legacy Lane Alpaca Insoles. "Buy 1 pair and get the 2nd pair half price." Alpaca wool is 7 times warmer than sheep's wool so get yours now to keep hooves warm all winter !

This Friday "Oh, Canada, We Sing for Thee!" is on stage at the Chester Playhouse at 7:30pm.
"Oh, Canada" takes you on an exciting musical journey across this spectacular country with a cavalcade of hits from our greatest stars with some funny anecdotes to accompany. Sing-along to Gordon Lightfoot, Anne Murray, Celine Dion, Michael Buble, Shania Twain, Stompin' Tom Connors, Buffy Ste. Marie, Leonard Cohen, Joni Mitchell, The Guess Who, Ian & Sylvia, Neil Young, Don Messer, Bryan Adams, BTO and many more. The superb musicianship, and incredible storytelling make us all proud to be Canadian!
From Canada's influence on early Rock 'n Roll music with the 50's songs, Little Darlin', & the boisterous Sh'Boom, to the breath-taking modern duet of Celine Dion/David Foster's The Prayer, this concert showcases an extraordinary range of music. A highlight is the singers' beautiful rendition of the late Leonard Cohen's "Hallelujah."

This Saturday is November 11th. This is the day to remember our veterans and honour them for their service. Plan to repair to the cenotaph before 11am and join with the rest of the Villagers to remember and give thanks.


Next Wednesday, November 15th at 7pm, Geraldine Tuck will be launching her new book, "The Halifax Explosion Mystery" in the Ondaatje room upstairs at the Playhouse. The event is free and open to all.
This is the fourth and last novel in Tuck's Mystery Marauders Series.
While on the hunt for a lost family heirloom, Dan finds himself in the year 1917, days before the Halifax Explosion. Can Dan find his way out of the myriad of tunnels beneath the Citadel in time to save his aunt?
In this novel the main character is transported back to December, 1917, days before the Mount Blanc collided with the Imo in the Halifax Narrows. Written for young audiences, this novel coincides with the 100th anniversary of the Halifax explosion.
Geraldine Tuck will be presenting a slide show at the event along with excerpts from the novel.
The Marauder series of books are available at the Village Emporium.
Chester alum Ann Barry has written a book called "Sweet Ride." It is the summer of 1943 and the tentacles of World War II are lapping the shores of Nova Scotia as four young women leave Lunenburg County on the trip of a lifetime - by bicycle to Charlottetown PEI. This is a creative non-fiction story of challenge and endurance, emancipation and doggedness but most of all it is a story of friendship. Ms Barry is launching her book next Monday at the Mahone Bay Centre from 2-4 pm.
Alpaca feet

Why did the cows return to the marijuana field?
It was the pot calling the cattle back.


Suzi Fraser
for the Chester Merchants Group