Chester Merchants Press Release
| | |
| --- | --- |
| Carole Malcolm artwork | |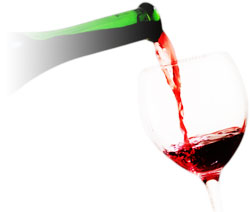 Greetings!


Many eggs on the house last night?
Got any Kit Kats left?
Liberate enough loot from your kids' pillowcases to hold the sugar high till the Christmas bon bons arrive?

And how about that GALE Philippe on Monday ! Jeepers. The Rope Loft was issuing life preservers with every deck cocktail.


This Week in Chester


Amicus Gallery has new works by artist Carole Malcolm arriving this week. Stop by the gallery and see who else is on the walls or on display. There is something for everyone and every pocket book here.

Light My Fire candle studio is getting into the swing of things with some new Christmas candles on the block. They have some new creations and special techniques with a variety of waxes.
They also carry music from local artists: The Blue Lane's new CD "Blind;" The Market Boys; Jamie Junger & friends and many others. Drop by to see what's in the vat.

Congratulations to The Blue Lane for being nominated for Best Nova Scotia new album of the year.

Remember this Saturday is the deadline for your entry forms to be emailed/dropped off for your gingerbread house entries.

The Shoreham Village Ladies Auxiliary is hosting their annual dinner theatre at the Chester Basin Legion. Their show "Fixin to Get Hitched" features the Accidental Actors. Tickets are $25 per person. The doors open 5:30 pm and the show starts 6:30. To purchase tickets, call Geri Allen 902-275-3817.

This festive season, why not hold your office Christmas party at White Gate restaurant? Or even an event with family and friends? They are now taking bookings for December Christmas parties and dinners. They can provide you with a Christmas 3 Course Prix Fixe menu for $50 or you can add in hors d'oeuvres, a wine pairing or some bubbly!! For Information please call on 902.275.4400 or email to info@whitegate.ca


Next Friday November 10th, the Chester Playhouse will be alive and bursting at the seams with all of your favourite songs from famous Canadian artists. "Oh Canada,We Sing for Thee!" is a trip through the Canadian songbook with a four piece band and a VERY talented Leisa Way at the helm. The costumes changes in Oh Canada! will be epic as Leisa transforms from Shania to Joni to Anne in the blink of an eye. She'll be joined by a fantastic band called the Wayward Wind, who will provide the songs from Stompin' Tom, Leonard Cohen, Gordon Lightfoot and many more. Along the way the cast will share stories and tidbits about the songs and the artists. A sing-a-long with glamourous costumes, familiar music and at least seven wig changes? That's a beautiful thing.
You are now allowed to bring your on site purchased drinks into the theatre. Reason alone to partake in all things "Playhouse."
Back by popular demand, the Chester Drama Society once again presents another Malcolm Callaway outrageous Christmas play. This year sees the reprise of 'Grunion Bay' with a cast that includes a whole new generation of actors and even brings one of the original cast back as stage manager. Who knows what surprises await?
The play opens Wednesday, December 13th and runs through till the 16th.

Mary accompanied her husband, Paddy, to the doctor's office. After his checkup, the doctor called Mary into his office alone. He said, "Your husband is suffering from a very severe stress disorder. If you don't do the following, your husband will surely die. Each morning, fix him a healthy breakfast. Be pleasant at all times. For lunch make him a nutritious meal. For dinner prepare an especially nice meal for him. Don't burden him with chores. Don't discuss your problems with him, it will only make his stress worse. If you can do this for the next year, I think Paddy will regain his health completely." On their way home, Paddy asked Mary. "What did the doctor say?"
"He said you're going to die."

Suzi Fraser
for the Chester Merchants Group