Chester Merchants Press Release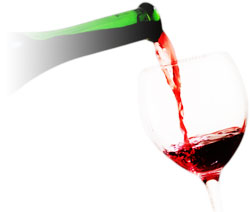 Greetings!
Gingerbread houses are now on display in shops and they are spectacular. Stop by and check 'em out.
The Shop Chester contest is on! Our goody basket is valued at $1900. Enter to win every time you shop locally. Ballot boxes are located practically everywhere in the Municipality.
There was an eye witness drive by sighting last night on Route 3 - a line up at 6:55 pm for Ladies Night at Home Hardware! Who needs Black Friday?
This Week in Chester


The Heritage Society Victorian Christmas Craft Show and sale is on tomorrow, Thursday, until Sunday at the Lordly House at 133 Central Street from 10 - 5 pm daily. For more info call 902-273-2176. The $2 entry fee will enter you for a draw.

The Rope Loft has the fire on with hot toddies or cold craft beer. They are open every Thursday - Sunday until the New Year. There is a calendar on their Facebook page of daily specials and events over the holiday season. Book now for New Year's Eve with a 5 course meal, live music and fireworks to follow.

This Saturday is busy. Pay attention so you can schedule your Christmas craft fair attendance and consumption accordingly.

The Annual Christmas Market is on at the Hubbards Barn from 8 until noon.
Local vendors are bringing their best to you accompanied by some great live music.

There is a Craft Fair at the Chester United Baptist Church from 9 - 2 pm. Unique gifts for Christmas and all year round.

St Stephen's Parish Hall is hosting a Christmas Bazaar from 10:30-1:30pm.
Books, bake table, wreaths, candy, crafts and cookies - the usual stuff.
Lunch fires up at 11 (!) with a variety of soups, rolls and desserts. Adults $8/ short ones under 10 $5.

You can recover from all this seasonal shopping by stopping in at Luna Salon, Spa and Boutique on Duke Street. They are HST free from 10 - 1 pm. Paint your toes. Get new hair.

Then why not head over to the Fo'c'sle for some R&R with a side of Shane. Saturday is "Wined Down" day with bottles at half price. Go stake your table now.

Brian Bourne from Rawlins Cross will play in the Red Shed at 35 Union Street at 8pm for a modest cover charge of $20. Shannon Reeves will open, accompanied by Jamie Junger. Bring a sweater and settle in for a great evening of entertainment.


Looking ahead to Christmas entertainment at the Playhouse, Malcolm Callaway is back with his own twisted interpretation of the holiday season.
This is the tale of a small Newfoundland town experiencing tough times. The local drama group decide to put on a show
to raise funds and cheer up the townsfolk. A blizzard socks them in, along with the passengers of a small jet enroute from London to New York. Think
Come from Away
without the casseroles.
Guaranteed to make you groan! Tickets are going fast.
An engineer dies and goes to hell. He's hot and miserable, so he decides to take action. The A/C has been broken for a long time, so he fixes it and things cool down. The moving walkway motor jammed, so he fixes that too. The TV is problematic so he tweaks the Satellite dish connection and now they get hundreds of high def channels.
One day, God decides to look down on Hell to see how his grand design is working out and notices that everyone is happy and enjoying umbrella drinks. He asks the Devil "What's up?"
The Devil says, "Things are great down here since you sent us an engineer."
"What?" says God. "An engineer? I didn't send you one of those. Obviously a mistake.
Send him upstairs immediately."
The Devil responds, "No way - we're keeping him."
God replies, "I'll sue!"
The Devil laughs. "And where are You going to get a lawyer?"
Suzi Fraser
for the Chester Merchants Group