| | |
| --- | --- |
| | |
Chester Merchants Press Release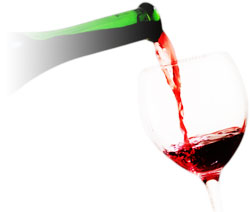 Greetings!

I know nothing about plants or any of those other terms that are perennially related.
Oceanview Nursery knows a lot about plants and they are having a sale ! The property is exploding with all things "harvest." They are offering mums at 2 for the price of 1 and they are gorgeous !

There are bulbs and all sorts of other plant things that people get excited about. Come to Chester and make a day of it at Oceanview because it will take all day to see everything they have to offer.


This Week in Chester


This Friday at 7:30pm the Chester Playhouse is delighted to welcome multiple JUNO award winner Joel Plaskett who will be sharing the stage with his father Bill Plaskett.
They will be performing from their first full length collaborative album "Solidarity" which was released February of this year.
Their album is a powerful collection of original and traditional songs that reflect both Bill and Joel's individual musical journeys grounded in folk music with influences of rock and roll.

The Kiwi Café has some delicious Indian curries in their freezer from Taste of Mauritius. Stop by and pick up one to get you through your next Netflix binge.

The Art Centre is offering painting classes with Pat Christiansen every Wednesday afternoon starting November 1st until November 29th. She will help you create the perfect winter scene in time for...winter. There are just a couple of slots left so dust off your brush and dial up the Art Centre to register.

Sunday White Gate Restaurant presents their evening prix fixe menu. Call today to get your foot in the door for the weekend.


Next Monday is Musical Friends at the St Stephen's Anglican Church.
It is free for all to attend.
1pm - Vintage Voices
A fun singalong for people who enjoy music from the 30s to the 60s. Words are projected on a screen so that no one has to mess with any pages, and requests are always taken!
2pm - Musical Friends Choir
Youth from Chester Elementary are walked from school to Tuck Hall, provided with a snack, and then learn to sing.
3pm - Musical Friends Band
Older students from both elementary and middle school receive guitar, piano, bass and drum lessons, learn songs to play together, and begin to learn how to write music.
4pm Tuneful Tots
Babies and toddlers along with parents, grandparents or guardians enjoy nursery rhymes and other danceable music.
The Chester Merchants Gingerbread House Competition is back!
Fill out your entry form and get it in before
Saturday, November 4th
.
Everyone is hunkered down for winter

A guy walks into a bar and finds a horse serving drinks. The horse asks "What are you staring at? Haven't you ever seen a horse tending bar before?"
The guy says, "It's not that. I just never thought the parrot would sell the place."



Suzi Fraser
for the Chester Merchants Group