Chester Merchants Press Release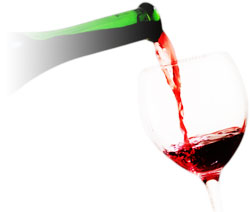 Greetings!

It's that time of year to pull your little brown flat man out of the basement, sweep off the cobwebs and maybe make him a new 2014 outfit. Show him off to the neighbours.

We have 14 entries for the Gingerbread Competition. Wahooo ! They will be on display next weekend at the Train Station.

This Week in Chester

Don't forget to buy your OHC 50/50 ticket this week. Buy now, buy often.
You may now purchase your tickets online .

Remember that every Wednesday the South Shore Library Bus is at the Chester Legion from 1- 4:30 pm. This is free for all to join and they have a great selection of books, magazines and videos. Don't miss the blue bus when it comes to the village as there is something for everyone.

It is Christmas Craft Fair weekend in the Hamlet.... EVERYWHERE !

This Saturday the Gingerbread Craft Fair will be held at the Chester District School from 9 - 1 pm. Crafts, food, live music and family fun. Support the Lighthouse Food Bank and bring a can of food! For info: paterson.amandajane@gmail.com

There is a Craft Fair at the Chester Baptist Church from 10 - 3 pm on Saturday as well. There will be a variety of items to choose from; jams, knitted goods, willow baskets, sea glass jewelry, fudge, stuffed children. Free admission.

St. Stephen's Community Centre is hosting their Annual Christmas Bazaar on Regent Street and the doors open at 11am with goodies such as books, Christmassy things, wreaths and a baking table. Lunch will be served from 11:30am -1:30pm. Adults $8, Children under 10 years $5. Soups, homemade bread, apple crisp and tea/coffee. I think a flask is in order here. Three craft fairs in one day? Something's got to give.

Saturday evening Alejandra Ribera, the Argentinean/Scottish songstress is onstage at the Chester Playhouse with a three-piece jazz band in tow at 7:30 pm.
Alejandra is known for her wild vocal range and eclectic writing style and has been compared to artists like Edith Piaf, Tom Waits and Joan Armatrading. Alejandra plays anything from jazz ballads, to Mexican folk tunes to alternative pop. Never satisfied to sit still, Ribera bursts with energy on stage and exudes a deep commitment to her art. Her show sold out here in 2012 so get your tickets today ! I heard her on CBC yesterday afternoon. I actually waited by the radio till the end to hear who was singing. Don't miss this girl.

The Gold Mines Tour is this Sunday - a 2 hour guided walking tour of the West Side of Gold River Gold Mines, part of the Nova Scotia Gold Rush of the 1860s, from 1:30 - 3:30 pm. For more info/reservation (a must) call 902-275-3718.

Sunday night there is a Gospel Concert at the Chester Baptist Church @7 pm with Rev Dan Green leading the way. All are welcome. Great music with Hymn Sing starting 6:30 pm.

On Monday there is a blood donor Clinic at the Chester Legion from 1 - 3 pm and again from 5 - 8 pm. For more info dial up the vampires @ 1-888-236-6283. It is in you to give - so give it up !

CDO is like OCD but all the letters are in alphabetical order. As they should be.


Suzi Fraser
for the Chester Merchants Group