Chester Merchants Press Release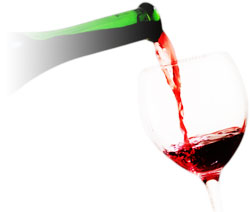 Greetings!

Yesterday was big garbage.
I hope you remembered. I forgot.

The water temperature is climbing. Liberate your grooviest set of water wings and get down to Freda's beach.

This is Pride month. Celebrate with abandon !


This Week in Chester


Ruthless! continues this week at the Playhouse.The show famously spoofs Broadway musicals such as Gypsy and Mame, as well as classic films including The Bad Seed and All About Eve. This is a hilarious romp through the world of Broadway, child acting, parenthood, and unbridled ambition. The curtain goes up at 8 pm.

The annual Chester Garden Club Flower Show and Tea "Gardens Galore" happens tomorrow, Thursday, at the Legion from 1:30 - 5 pm. Tea will be served from 2 - 4 pm.

You are invited to Amicus Gallery tomorrow evening for the opening of new works by Malcolm Callaway. Get there at the crack of 6 pm as this show always sells out. You can view all the red dots until August 3rd.

The Chester Farmer's and Artisan Market is on from 10 - 2 pm Friday rain or shine at the train station. You must try the olive and cheese swirls at La Vendeenne kiosk. They are out of this world !

This Friday there is a Porcupine Quill Embroidery session at the Art Centre with Mi'kmaq artisan Sheila Porter. You'll create a star-like design using hand-picked porcupine quills which are then embroidered onto a selected piece of deer hide using the four traditional Mi'kmaq colours.
Who knew?




Chester is going to the Olympics ! Well, Graeme and Jacob Chaplin Saunders are going to the Olympics. They achieved their dream of sailing in the 2016 Rio Olympics, qualified to compete in the 470 Sailing Class and have earned a berth on the Canadian Team.

This story started six years ago which has Graeme and Jacob continuing university, working when schedules permitted, partnering and finding work with other national teams with driving and other logistical issues. It is also a story of family, village residents and local businesses getting involved to help with expenses, transportation and encouragement.

Help send them off to Rio in style with a community celebration at the Chester Yacht Club from
5 - 7pm this Sunday. Everyone is invited.

Next Tuesday from 6-8pm Picnic in the Park at Lordly Park has the "Market Boys" on stage sponsored by The Duke Street kids : Chez Glass Lass, Light My Fire Studio and Luna Spa. This band gets up early every Saturday morning to perform at the Hubbards Market but are making a special evening appearance just for you.

Actual questions posed on an international Tourism Canada website answered by cheeky Canadians

Q. Can you give me some information about hippo racing in Canada (USA)
A. A-fri-ca is the big triangle shaped continent south of Europe. Ca -na-da is that big country to the north of the US. Oh, forget it. Sure, the hippo racing is every Tuesday night in Calgary.
Come naked.

Suzi Fraser
for the Chester Merchants Group