Chester Merchants Press Release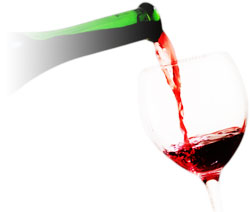 Greetings!

Today is the 20th anniversary of Paula MacDonald's opening of Amicus Gallery on Pleasant Street.

You wouldn't have all those pretty pictures on your wall if it were not for Paula.

Make a point to stop by to wish her well, and direct her where to put the nail in the wall for tomorrow's opening.


This Week in Chester

Today, Wednesday, is the start of a new venture at Lordly House at 133 Central Street. From 1-3pm you are invited to join "Margaret's Mittens" knitting bee. Drop by and get help, pick up tips and share your knowledge with others. Bring four 3.25 mm double ended knitting needles.
Way more fun than "Margaret's Museum" and it's free.

The "Mae Trio" from Melbourne, Australia, and more recently "Stanfest" in Canso, will play in The Red Shed at 35 Union Street tonight, Wednesday. Plan to arrive at 7:30pm clutching your $20 note. The show starts at 8pm sharp. Bring a flask and tell your friends. Do not miss this. Check them out.

Thursday evening from 6-8 pm Amicus Gallery is showcasing the works of Susan Patterson and Joanne Hunt. See your personal invitation above. There will be wine !

The Farmer's Market is at the the old train station Friday from 10- 2pm. Get there early to avoid disappointment. I go for 1 item and come home with 10 because it all looks so good.

It's rib and pizza night in the village this Friday.
The Fo'c'sle has ribs on the menu in two serving sizes (Fred or Wilma) and the Rope Loft has a prime rib slab for your dining pleasure. Did someone say horseradish?
The Kiwi Café is serving up Italian pizzas right off the gondola. Get there early.

This Saturday the Chester Municipal Heritage Society is having their annual Chester Heritage Auction and Flea Market at the old train station. The Flea Market opens @ 9 am and the auction kicks off @ 9:30. Bring a chair unless you LIKE standing. Rain date: Sunday, July 10 at 1 pm. For more info call 902-275-3842. If you have an item you would like to donate for the auction please drop it off at Maple Cottage, 75 Regent Street by tomorrow before 4 pm.
For other arrangements call 902-275-5309 or 902-275-3842

Saturday the Mackerel Snappers Picnic is back at Graves Island Provincial Park from noon - 6 pm. Grilled mackerel, new potatoes, old fashion cukes and cream, tea, coffee or juice, and pie for dessert for $10. There will be music, games of chance and a Fish Pond. Canteen services also available. For further info call 902-275-2174 / 902-275-3107.


This Saturday is the Chester Playhouse's annual fundraiser - Galapalooza is back with a twist. The theme this year is Ascot by the Sea! Join them on Saturday evening from 6-9 pm for a night to remember at the Totman property on Nauss Point Road.

In addition to the usual excitement, there is a new event this year. Six colourful seahorses crafted by local artists will be raced for prizes. The guest with the highest bid in a silent auction will take home one of these unique pieces of art.

Chester Dines will return with ten new private dinner options to bid on. Catering for the Gala is provided by Cocoa Pesto and there will also be special "horsey set" cocktails. Entertainment from the Mike Cowie Vibe Trio, and a preview of what is coming to the Playhouse this summer. Shuttle service is available from the Curling Rink parking lot starting at 5:45 pm. Fasten your fascinator firmly to your forehead and go forth.

Both Friday and Saturday this weekend there will be public tours of Oak Island. Get over there and have a snoop around. To book, go here.

The Bandstand by the Yacht Club will be the stage this Sunday night at 7 pm for the Chester Brass Band. Last week it was so windy the conductor had to conduct with one hand so he could hold onto his music with the other.

Next Tuesday is Picnic in Lordly Park on Central Street with Andy and Ariana. You may recall Ariana knocked it out of the park last year at the Playhouse with her Edith Piaf show. She did Edith better than Edith did Edith. The show is sponsored by Dolly Hancock and the Mecklenburgh Inn.
Catering for the musicians generously provided by the Stretch Diner.
Free admission...Donations gratefully accepted.

The Playhouse is opening their summer theatre festival with Ruthless! The Stage Mother of All Musicals next Tuesday evening at 8pm. This show opened on Broadway in 2015 and instantly became a campy cult favourite. The show famously spoofs Broadway Musicals such as Gypsy and Mane, as well as classic films including The Bad Seed and All About Eve.
Ruthless! is a hilarious romp through the world of Broadway, child acting, parenthood, and unbridled ambition.

TEACHER: Clyde, your composition 'My Dog' is exactly the same as your brother's.
Did you copy his?

CLYDE : No sir, it's the same dog.


Suzi Fraser
for the Chester Merchants Group