Chester Merchants Press Release
| | |
| --- | --- |
| Stephane Senagas | |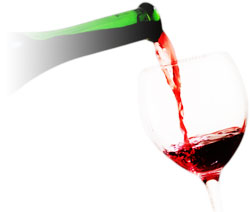 Yes, It's that time of year again ! We're B A C K !

Summer is coming. Soon. Despite all the rain we are forging onward - squishing through the greens at the Golf Course, bailing out boats for the Thursday night series and squeegeeing the tennis courts.
Why not drop into Chester this weekend and join us in embracing Global Warming?

This Week in Chester

Chester Yacht Club is having a "New Members" promotion this week from tomorrow, Thursday, until Saturday. During this limited time it's 50% off CYC entrance and membership fees for all NEW members. The executive is hosting a "New Members Night" Friday at 6 pm at the Yacht Club.
Bring a napkin and your cheque book. 902-275-3747.

The Rope Loft is having a Trip Advisor contest. To enter, write a review of your experience at the Rope Loft on Trip Advisor before next Monday, June 10th and stay tuned.
Reason alone to go park yourself in front of that wonderful fireplace in a heritage building right on the waterfront.

The Chester Farmers' and Artisans' Market is happening every Friday at the old Train Station, from 9am -1 pm rain or shine. They have soldiered through some pretty horrific weather, so please stop by and support them by buying something ! Fresh local produce, meat and fish, artisan baking, tasty meals, flowers and plants, handmade crafts, jewelry and treats.
For you, for your family, for Fido.

White Gate Inn and Restaurant on Pleasant Street is open for the season. Evening dining Friday, Saturday and Sunday from 5:30 pm. 902-275-4400

Friday night head down to the Rope Loft for some live entertainment, besides the patrons. Dave MacPherson takes the stage at 8 pm for some great folk rock. The kitchen is open until 9pm and the drinks will flow till last man standing.



This Saturday there is a Plant Sale & breakfast at Bonny Lea Farm at #5 Collicutt Road from 0800 - 1100. Plan to get there early for the best pick of their hearty flower, pot, herb and vegetable transplants. They will have breakfast ready for you - eggs, sausage, bacon, potatoes, toast and beverage for $8.


There is an open house of Louisiana Pacific's composting facility's endeavours at the Union Hall in East River, 7216 Highway 329 from 0900 -12:30 pm. Rain or Shine. There is a plant sale and BBQ as well as running the "Wheel of Dirt." There will be a line up for sure. Guest Speaker is Niki Jabbour. Tours of the composting facility will be offered as well - reserve your seat by calling Jennifer Frotten at 902-275-2976.


PRO Kids is having their Fun Day Fundraiser at Forest Heights Community School from 1100 - 2:30 pm this Saturday for a day of sports and arts for ages 4-11. Parents are allowed as well. Please register, but drop-ins are welcome. There will be face painting, music, canteen and BBQ, sports, a raffle and a door prize. All proceeds to PRO Kids.

To register/more info, contact: prokidsfunday19@gmail.com.


The Rope Loft and Mecklenburgh Inn are holding a contest. "Get out of town and make Chester your vacation destination. Dine and stay in Chester with a free dinner for two at the Rope Loft and a night's stay at the Mecklenburgh Inn."

How to enter? Follow the Rope Loft and Mecklenburgh Inn Facebook pages.

"Like" this post on their page and tag a friend in the comments that you'd like to vacay with. Mark Zuckerberg? Contest ends on June 29th, 2019.


Trivia Tuesdays are still rockin' it at the Fo'c'sle Pub until June 18th. Get there early or you will not find a seat. It was packed last night !

"My wife is away all week so I'm following pop culture law and serving my kids still-frozen pizza and bowls of refined sugar, with cheap whiskey in Dixie Cups. We're all wearing burlap sacks and I'm hoping the flooding dishwasher will put the fires out. The dog has a gun." Bill Corbett

Suzi Fraser
for the Chester Merchants Group