Chester Merchants Press Release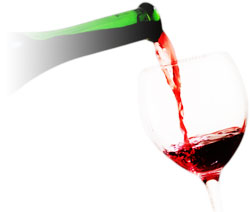 Greetings!

Happy summer. Finally. It's here.

Well, there was that gale for the past few days, oh
and the lingering fog, and, well, maybe the temperatures are a bit low.

But take heart, summer is out there somewhere !




This Week in Chester

The Kayak Shack is up and running for another great season at 106 Duke/ 89 Water Street. This operation is so large it spans the block ! They are ready to push you out to sea every day from 0800-1900 from now until mid October barring an unforeseen hurricane.
There are trips and routes to suit every level of exuberance.You could paddle to Tancook for a hike or paddle to the Rope Loft for lunch and call it a day.

All paddlers will receive personal instruction and a briefing to cover basic safety. The Kayak Shack can also transport kayaks to your desired location for an additional fee. All their brightly colored boats are fitted with retractable skegs and have 2 water tight compartments to keep you floating.
Dial (902) 980-0522 for reservations/ information. Try it, you'll like it. There is nothing better than Chester as seen from the water.

The OHC's AGM is tonight @ 7pm at the Legion. Guest Speaker is Janet Knox, CEO of the NS Health Authority.Get an update on OHC progress and learn about the state of health care in Nova Scotia.The OHC is expected to be in operation by late October.

Put art openings back on your social calendar this summer. Amicus Gallery on Pleasant Street is off and running with the first show of the season featuring new works by Zehava Power and introducing Carole Malcolm into the mix. Drop by and see the show this Thursday from 6-8pm, or preview the pieces to shop online.
The canvasses will be nailed to the wall until July 6th when you may then liberate them to YOUR wall.

The Chester Farmers' and Artisan Market is open for business this Friday at the old train station from 10 - 2 pm.The fiddleheads are finished but there are other great things coming. It's a great vibe. Go check it out.

Don't forget every Friday night is Pizza Night at the Kiwi Cafe. Get your Italian fix here. Prego!

Round out your Friday night with Karaoke at the Chester Legion starting 9 pm for members and guests over 19.



This year marks the 25th anniversary of the Show "n" Shine at Graves Island. This show is open to all. Rain date - Sunday, June 26. The show runs from 10 - 3 pm. Over 200 vehicles from 1948 onwards. No admission but donations are appreciated to help with expenses. There will be a canteen on-site with proceeds going to a local charity. For more info contact (902) 275-4933/ (902) 275-7727.

This Saturday at 7:30 the Chester Playhouse is proud to host "Chester's Got Talent!" a benefit for the Starfish Refugee project. The Starfish Project is a grassroots, collaborative group comprised of community volunteers dedicated to resettling two Syrian refugee families in the Chester area.
This event features professional musicians including Laura Smith, Pat Watson, David Finlay, Morgan Cruikshank, Melina & Amelia as well as local young performers from Enpoint and the After School Theatre program. Doo-wop band "Dirty Dougie and the Divine Dandies" will be on stage as well.

Mrs M. Lordly requests the honor of your presence for tea at Lordly House @ 133 Central Street from 1-4 pm on Sunday the 26th day of June. Join the Lordlys to celebrate their renovations. Get your period "kit ' on and get over there. It will be a hoot. Lordly House is now open for the season Tuesday - Saturday from 10 am - 4 pm.
The summer BBQ season is here.


If you are going to be weird, be confident about it.


Suzi Fraser
for the Chester Merchants Group