Chester Merchants Press Release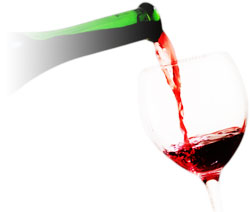 Greetings!

Remember to dress up and put out your gingerbread "flat man" for the holidays.

We are all about "shopping local" here in the Hamlet, so please support the merchants who in turn support events in the community.
Every time you purchase anything at our shops you can enter to win a huge gift basket that is on display at Going Coastal.



This Week in Chester


Going coastal is still going every Thursday - Sunday from 11-5pm right up until Christmas Eve.
Stop by their Queen Street shop across from the Fo'c'sle Pub. Lots of amazing repurposed wood items up for grabs.

Why not strap your skates on and work off the pre holiday bloat. Adult skating is Monday and Thursday mornings from 10 - 11. $3.50 per person. 902-275-7522

Paula at Amicus Gallery just threw open the doors of her kiln this morning and out popped a bunch of puffins - Amicus' 2016 ornament. There is also a fresh batch of seasonal red crockery just waiting for a turkey leg to adorn it.

The Stretch Diner has invited Santa to breakfast this Saturday morning from 8 - 11. Adults $10 and Children $5. Pancakes for the children and a buffet breakfast for taller people. They are selling tickets on lobsters and raffle tickets for a Christmas basket. Bring your camera for photos with Santa. For further info call the Family Resource Centre @ 902-275-4347.

Saturday afternoon at the Kiwi Café from 2-4pm there is free gingerbread cookie decorating for kids and Cavicchi's sausage sizzle on the Traeger smoker cooked by a "guest chef" out on the side deck accompanied by hot cocoa.
All proceeds cash and food donations for the Chester Food Bank.

Artist/chef Larry Fogg and ceramicist /artist Teresa Bergen are having a joint studio open house, pottery show and art sale this Saturday from 2-6 pm at 60 King Street. They are serving up coffee, tea, treats and wine. Do not miss this event. These are two incredible talents that know no boundaries. I will be hovering near the wine.


Le Voreaux by Larry Fogg
Well known Canadian comedian Ron James is bringing his show to the Chester Playhouse next Thursday evening, December 15th. Tickets are racing out the door, so dial up the Playhouse and get yours today.


An uprising is a revolution that fell short.


Suzi Fraser
for the Chester Merchants Group