Chester Merchants Press Release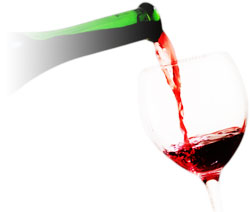 Greetings!


Well, the lid came off the blender last week. There were so many people at the Yacht Club last Friday night the crowd literally picked you up and moved you along - no footwork required.
I felt like I was at Times Square on New Years Eve.

Here's a little drone action from last week.



This Week in Chester


This week is the Coveside Classic Horse Show at Coveside Stables located at # 273 Haddon Hill Road from today, Wednesday, until Sunday. You can't miss the monster gates as you drive into the hamlet from exit 8. Now in its 9th year, this show is the largest and most prestigious horse competition east of Quebec. There are over 170 entries and you are invited to the show. You gotta see this venue to believe it - it is out of this world.
Bear in mind that horses are unpredictable so keep an eye on the short ones and please respect the parking signage.

Tonight, Wednesday, the Chester Playhouse presents 'Bring the Piano' with Randy Vancourt,
an award winning composer and performer who has appeared across Canada and the US touring as a musician, playwright and comic. Vancourt has written numerous successful musicals and has been the musical director for dozens of stage productions.
Randy will be performing his one man musical comedy about the travails of a traveling musician - from masquerading as a philatelist in the Yukon to narrowly avoiding a South Pole sinking.The show runs tonight at 8pm until Saturday with a 2pm matinée Saturday.

The Farmers' and Artisan Market is open for business this Friday from 10 -2 pm (rain or shine).
The gardens are exploding with produce so get over there and load up.

Strap on the water wings as this Friday the Lido Pool is celebrating its 50th birthday !
Everyone is invited to come by from 12:30 - 2:30pm for cake and celebrations.
The pool was built by Chester Municipality in 1967 to commemorate Canada's Centennial and now 50 years later they are celebrating Canada's 150th.
The Lido is open from late June until early September with lifeguards on duty during operating hours.
Bring your noodle.

Light My Fire Candle Studio on Duke Street is having a dip and cut class this Saturday from
11-3pm. All ages are welcome to dip and cut for $20/person - take home your new candle for the love of your life or your cat.


I have a recipe to share with you. You can throw all that greenery you bought at the market on top of this dish to offset the carb factor. This is the cheesiest, creamiest pasta you will ever have.
2 cups dry pasta
3 cups milk
1 cup shredded sharp/old cheese - not store bought. Get the grater out and shred it yourself -
this will not work if you use that pre shredded plastic crap
1 tsp salt
1 tsp dijon
fresh ground pepper
Put dry pasta and milk in a sturdy saucepan.
Bring to simmer then reduce to low and cook for 20 minutes.
Make sure the pasta doesn't stick to the bottom of the pot.
Stir often and don't let it boil. Cook till
al dente. Remove from heat. Add cheese, salt and mustard and stir. Let sit 5 minutes. Stir again. Add more milk if necessary.
It's like adult Kraft Dinner.
Next Tuesday is the final Picnic in the Park of the summer season. This event is sponsored by
All Outdoors Landscaping
. Jamie Junger and friends will be on stage at 6 pm so grab the rug rats, load up the cooler and go fishin' for some pickles.

OK. Okay. Okaaaay !

Here are the answers to last weeks quiz:

1 The one sport in which neither the spectators nor the participants
know the score or the leader until the contest ends: Boxing.

2 North American landmark constantly moving backward: Niagara Falls ..
The rim is worn down about two and a half feet each year because of
the millions of gallons of water that rush over it every minute.

3 Only two vegetables that can live to produce on their own for
several growing seasons: Asparagus and rhubarb.

4 The fruit with its seeds on the outside: Strawberry.

5 How did the pear get inside the brandy bottle? It grew inside the
bottle. The bottles are placed over pear buds when they are small, and
are wired in place on the tree. The bottle is left in place for the
entire growing season. When the pears are ripe, they are snipped off
at the stems.

6 Three English words beginning with dw: Dwarf, dwell and dwindle...

7 Fourteen punctuation marks in English grammar: Period, comma, colon,
semicolon, dash, hyphen, apostrophe, question mark, exclamation point,
quotation mark, brackets, parenthesis, braces, and ellipses.

8 The only vegetable or fruit never sold frozen, canned, processed,
cooked, or in any other form but fresh: Lettuce.

9 Six or more things you can wear on your feet beginning with 'S':
Shoes, socks, sandals, sneakers, slippers, skis, skates, snowshoes,
stockings, stilts.



After much research, experimentation and consideration, I have decided that adulthood is not for me. Thank you for the opportunity.




Suzi Fraser
for the Chester Merchants Group