Chester Merchants Press Release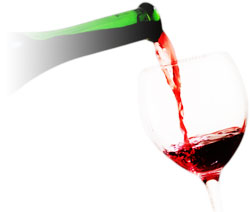 Greetings!


If you missed the opening of Malcolm Callaway's show at Amicus Gallery there is still time to view these works. Sadly, you missed the wine and cheese, but hey, there's always next week.

We're counting down to Race Week. Two weeks to go !





This Week in Chester


Tonight, Wednesday, the Chester Playhouse presents "I'm Your Man - The Songs of Leonard Cohen" starring Cliff Le Jeune, joined by Lisa St. Clair and the Blue Engine String Quartet.
This production showcases Le Jeune's journey with the darkly beautiful songbook of Leonard Cohen. Currently the executive director of Dance Nova Scotia, Le Jeune says nothing has matched the intensity and satisfaction of singing Cohen's songs and that he is humbled by the extraordinary reverence audiences have for Cohen's work. Cliff's interpretations are driven by his passion and deep understanding of this lush material.
The show opens at 8 pm and runs until Saturday August 12th. Check with the Chester Playhouse for matinee times and pricing. 902-275-3933.

The Village Emporium is having a 25% off sale on all summer dresses and tops during the month of August. A new frock for Race Week? Stop in at the Emporium on Pleasant Street to find a new infusion for your summer wardrobe. They also stock books, souvenirs, soaps, toys, gift ware, home decor, jewellery and ohhh so much more.

Tomorrow, Thursday, the Chester Art Centre at 60 Queen Street is throwing open their doors for an evening extravaganza called Un-Still Life. Fruit on the fly.

Remember that Friday is market day in Chester. Get to the old Train Station after 10 am and before 2 pm or you will miss out on all that spinach.

Park yourself on the deck at the Rope Loft this weekend and test drive an order of their fresh mussels, oysters or lobster. Wash it down with a craft beer on tap. Ahhh, summer in the Merry Times.

This Sunday is the Lobster Lovers' Feast at Bonny Lea Farm from 4 - 6:30 pm. The take-out window is open from 3-6 pm. Turf is also available but limited, so you should call ahead to order up your steer. To purchase tickets in advance call 902-275-5622.

The Chester Bandstand Summer Concert Series presents blues legend Morgan Davis on guitar starting @ 7pm. The "Bright Lights of Chester" await you there. 902- 529-0016 for info.


This week at
White Gate Inn and Restaurant
on Pleasant Street chef Kyle Nelson is launching weekly specials starting off with some lovely fresh halibut. Check out their link above or the menu board posted outside the restaurant for more information every Wednesday. Evening dining Wednesday through Sunday, lunch on Saturday and brunch on Sundays.
In Chester Tennis Club news ...
Every Monday evening until the end of August from 6:30 - 8 pm there are adult tennis lessons -
$20/ session. Get your Lulu's on and get over there - all levels of players are welcome.
Tuesdays until the end of August there will be pickle ball at the courts starting @ 7pm.
The cost is $5 per person.
Wednesday evening is doubles night starting at 6:30 pm - mix and match.
Free for members, $5 for non members.
For info / to register for any or all of the above events or to just to reach out and say hello to Lesek, dial up @ 902-273-2308 or email chestertennisclub@gmail.com.
Monday evening the Blood Donor Clinic is back at the Chester Legion from 4:30 - 8:30 pm.
Roll up your sleeve. 1-888-236-6283.
Next Tuesday "FOG" (Four Old Guys) will be performing for Picnic in the Park at Lordly Park at 6 pm - sponsored by the Chester Area Pharmasaves.
Meals for the musicians are generously provided by the
Stretch Diner
.
Next Wednesday from 4-6 pm is the Annual Garden Party at the Zoé Vallé Library on Regent Street. This is a fund raiser for exterior restoration of the Zoe Library. Casual dress with pockets.

Back by popular demand...

Classifieds:

FREE YORKSHIRE TERRIER.
8 years old, Hateful little bastard. Bites!
___________________________________________
FREE PUPPIES
1/2 Cocker Spaniel, 1/2 sneaky neighbour's dog.
________________________________________________
FREE PUPPIES. Mother is a Kennel Club registered German Shepherd.
Father is a Super Dog, able to leap tall fences in a single bound..
_______________________________________________________
COWS, CALVES: NEVER BRED. Also 1 gay bull for sale.
_______________________________________________________
JOINING NUDIST COLONY!
Must sell washer and dryer $200.
_____________________________________________________________
WEDDING DRESS FOR SALE.
Worn once by mistake. Call Stephanie.
___________________________________________________________
FOR SALE BY OWNER. Complete set of Encyclopedia Britannica, 45 volumes.
Excellent condition, $200 or best offer.
No longer needed, got married, wife knows everything.





Suzi Fraser
for the Chester Merchants Group