Chester Merchants Press Release
| | |
| --- | --- |
| Victoria McGregor photo | |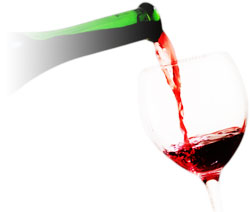 Greetings!

The July 2nd Canada Day sail past/parade of lights/ fireworks was fantastic !

A huge thank you to the organizers and participants and a big shout out to all the spectators who lined the shores of the waterfront.

We have all reflected this past week on what it means to us to be Canadian. Here is another nod to
being Canadian.


This Week in Chester


The Starfish Refugee Project has some amazing artists performing tonight at the Baptist Church at 7pm. The Project is fund raising for Fatima and Abdulaziz's daughter, her husband and three children who are in Turkey. The line up includes Ramy Essam AKA "Bob Dylan of the Middle East" and Grammy nominated HuDost, from Montreal/ Nashville.
For further info please contact Sue LeBlanc @ 902-299-0139

You may now wheel your green bins out weekly. Peel your potatoes with wild abandon.

The Chester Farmers' and Artisan Market is on this Friday at the old train station from 10- 2pm.
All the usual green gear and more.

Just in time for date night Light My Fire studio on Duke Street is having a beeswax candle making workshop this Saturday from 11- 3 pm. Learn the top secret method of rolling beeswax candles.
Allow 45 minutes to make your candles. For groups call Candle Central @ 902-275-5800.

This weekend is the Chester Heritage Society Annual Auction at the Train Station. Friday is the auction preview with reserve bids from 6-8 pm. Saturday the flea market opens at 9 am and the auction begins at 9:30 am.You may drop off your donations for the auction at Maple Cottage, 75 Regent Street today, Wednesday, and tomorrow between 10-4 pm.
For pick up call 902-275-3842 / 902-275-3826. Rain date is Sunday, July 9th at 1 pm after church and the first caesar of the day. "Help preserve our past, so we can ensure our future."

The Chester Playhouse annual Galapolooza is at the Captain's House this Saturday from 6-9 pm. This year's theme is PINK; pink flamingos, pink ladies, pink champagne. When you venture into your closet for this event - think pink.

Graze on hors d'oeuvres by Cocoa Pesto and enjoy the music of Jeff Goodspeed and his band, Los Primos. "Chester Dines," the exciting food extravaganza returns. If you are the successful bidder, you will be wined and dined by local Chester Playhouse patrons and supporters.

Raffle items this year include artwork by Jose Valverde, ScotiaBank Centre skybox seats to see TLC's Long Island Medium at large, Theresa Caputo on August 6th, or perhaps a luxurious stay at Oceanstone Resort in Peggy's Cove. Get your tickets now and see what else is on the block.
Call the Playhouse today to ensure you don't miss out. 902-275-3933

The Chester Playhouse is hosting their 3rd annual Family Dun day at the Captain's House from 2-5 pm. Families can play games, make crafts, have their faces painted, eat hot-dogs and other food and drinks, enjoy fun activities like hula hooping, bocce ball, ball and scoop, and all while relaxing on the beautiful Captain's House property for the afternoon.
This is a non-ticketed, pay what you will event.
I wonder if there is a drop off charge to leave the rug rats there?

Sunday evening the Chester Bandstand Summer Concert presents the "Mahone Bay Legion Swing Band" at 7 pm. If you like swing, you will love this band. (902) 529-0016


The Chester Art Centre is buzzing next week with fun classes for the short ones.
There are 2 workshops which run next Monday to Friday from 9 until noon daily and 1:30 - 4:30 pm daily. The morning sessions are watercolour and the afternoon sessions are architectural art.
Either way, this frees up your day nicely. Call now to avoid disappointment.
The Oak Island Visitor Centre, display and gift shop is now open from 10- 5 pm daily.
It is located on Crandall Road, Highway 3 in Martin's Point 902-298-9007.
Next Tuesday, July 11th, is Picnic in the Park at Lordly Park. The Hupman Brothers will be on deck and the evening's event is sponsored by the Mecklenburgh Inn and Dolly Hancock.
Many thanks to the Stretch Diner for providing meals for the musicians.
Free admission - donations for the band gratefully accepted. If it's raining Tuesday, we dance on Wednesday. If it's raining Wednesday, we dance on Thursday!
And what's more Canadian than this? Winnie the Pooh.


Sailor's Dictionary: A Zephyr is a warm, pleasant breeze named after the mythical Greek god of wishful thinking, false hopes, and unreliable forecasts.

Suzi Fraser
for the Chester Merchants Group