Chester Merchants Press Release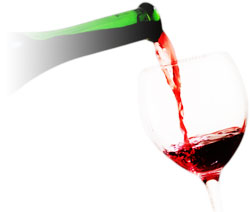 Greetings!

The skies cleared and the champagne flowed at the annual Chester Playhouse Gala last Saturday evening at the Captain's House. Who knew there was that much pink lurking in the closets of Chester.

Sunday night was the Full Thunder Moon. The traditional full moon names, like Thunder Moon, reflect the seasons in many temperate Northern Hemisphere climates. In many parts of the continental U.S., thunderstorms are more frequent in July as the weather heats up, so Thunder Moon was an apt name for some Native American cultures. Yet there was and is a lot of variety in the associations Native Americans made. Algonquin speakers called it the Buck Moon, for the period when the antlers on deer start growing. In the Pacific Northwest, the Tlingit called it the Salmon Moon. Probably more than you needed to know but there it is.


This Week in Chester


Today and every Wednesday afternoon this summer at the Lordly House from 1:30 - 3:30 pm, enjoy a glass of lemonade or iced tea, help with handcraft projects, stories and conversation.
Stop by and see how you can help.

White Gate restaurant at the corner of King and Pleasant streets is now open evenings from Wednesday through Sunday. Wednesday and Thursday evening hours are 5:30- 8:30pm, Friday and Saturday hours are 5:30- 9:00pm. They also offer a delicious midday lunch on Sunday from 11:30am - 2:30pm and their Sunday hours are 5:00 - 8:00pm. Call now to book your table 902-275-4400.

The comedic thriller "The 39 Steps" is set to open at the Chester Playhouse tonight, Wednesday, at 8 pm. 39 Steps is a Tony Award winning melodrama adapted from the 1935 film by Alfred Hitchcock. One actor plays the hero, another plays the three women with whom he has romantic entanglements, and only two other actors play every other character in the show: heroes, villains, men, women, children and even the occasional inanimate object.
Tickets are available online, at the box office, or by phone at 902-275-3933.

Tonight is "Ladies Little Black Dress" at the Yacht Club from 6- 9 pm. Tickets are $25 which includes glass of vino, some nosh, live music, a bit of shopping and lots of laughs. All monies raised goes to Junior Sailing. For info/tickets 902-275-3747. Call now. You have only 5 hours left to find the perfect dress - I suggest Frenchy's.

Amicus Gallery is opening a new show by William Downey tomorrow night, Thursday, from 6 - 8 pm. The show portrays a bit of abstract and realism which showcases his wide range of talent. The show will be on display until Wednesday, July 26th.

The farmers are parked at their usual spot at the Chester Train Station this Friday from 10-2 pm.
Farm vendors and artisan vendors selling fresh fish, meat, breads, veggies, baked goods, jewelry, soaps, folk art, flowers, sweet treats, hot food and more.

Friday evening at 7:30 pm the St Stephen's Anglican Church is hosting the production
"About The Door You Came In."
A writer visits his dying mother and brings a book that he'd written twenty-five years ago to read to her. It is about her family, but it's also about the terrible battle - Beaumont Hamel - that sits at the heart of both Newfoundland's and her family's history. The songs and music of this show showcase Douglas Cameron's talent playing banjola, mandolin, ukulele, and harmonica. The Door You Came In isn't quite a play and it isn't quite a concert. It's a musical story - sometimes funny, sometimes tragic - that tells the tales of family, memory, and war.
Tickets are $20 adult/$10 student available by reservation from: the box office at 902-634-9994; musiqueroyale1985@gmail.com; ststephensparish@ns.sympatico.ca and also at the door.
This is a brilliant show - put in on your "must see" short list.

Saturday Going Coastal at 41 Queen Street is opening a new show by 15 artists from 1- 4 pm.Stop by and check out the new pieces and also their lovely collection of reclaimed wood works.

Why not drop in at the Rope Loft this weekend for a frosty bevvie on the waterfront. If you were any closer to the sea you would be in it.

Sunday evening the Chester Bandstand Summer Concert series presents the Chester Brass Band at 7 pm. Children are welcome to dance on the grass. Adults may want to bring a lawn chair and a flask. 902- 529-0016 for further details.


Next Monday at 6:30 pm St. Stephens' Hall is the venue to express your artistic flair. The Chester Garden Club members will show you how to prepare your entry for the Big flower show "Celebrating Canada's 150." I think 150 pansies in a milk jug and you're good to go. New members welcome.
Next Tuesday, July 18th, the
Chester Art Centre
is hosting an introduction to memoir writing from
9 - 4pm. Mary Fowke will share techniques that will help you get your story down on paper. This is a creative and transformative process with writing exercises to get the brain moving. Bring your Snoopy pail for lunch.
Next Tuesday is Picnic in the Park at Lordly Park - Amanda Riley is on stage. The evening is sponsored by Chester Building Supplies. Free admission - donations for the band gratefully accepted.
If it's raining Tuesday, then we dance on Wednesday, if it's raining Wednesday, we dance on Thursday. Meals for the musicians are generously provided by the Stretch Diner. They have a new ice cream truck on site. Go check it out !
Blue Shutters Art Gallery and Antiques
is open for the season. There are two delightfully bright rooms filled with art by local artists; Gwen Dueck, Maria Kuttner, Diane Robertson, George Théorêt, and Dolly Hancock. This two storey old barn is filled to the rafters with antiques and collectibles. It is located at the entrance to Graves Island and they are open daily from 10 - 4.30pm.


Chasing the ice cream truck does not count as a summer fitness program.

Suzi Fraser
for the Chester Merchants Group