Chester Merchants Press Release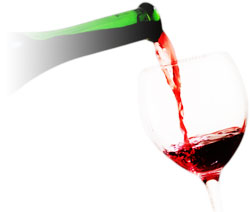 Tropical Storm Andrea has come and gone and the Lido is probably a little less salty thanks to all that rain...... so run on down and register for swimming lessons, Wednesday June 12th, 6-8pm at CAMS. Lessons start June 24th for 3 weeks. Cost $40. For more info call Viola 275-3465.
It's turning out to be a rather wet June so far, but what's lousy for the painters, is marvelous for the gardens and wells..... and for some consumer therapy. Check out all the new inventory in the Village shops. Everyone's been busy all winter.....
This Week in Chester
Friday night has Late Nite Lover playing at the Fo'c'sle. The band starts at 9pm. They cover songs that everyone loves and there's plenty of room to dance
.
Hilarious hillbilly theatre, "Hide and Shriek", will get your toes tapping at the Chester Legion on Saturday night. Doors open 6.30pm with the show starting at 7.30. $10 advance (at the Legion or Feaver & Co in Chester or Pharmasave, Bridgewater) or $15 at the door. This is presented by Riverfest and Have a Laugh Players in support of Riverfest 2013, a not for profit 3 day music festival which supports local south shore charities.
Don't forget that it's FATHER'S DAY on Sunday. Treat the old man like a king for the day with a hearty brunch/lunch at either of the Village's fine establishments.
Then whisk Dad to the 'Voices of Spring' concert at the St Stephen's Anglican Church. Chester Brass Band and South Shore Chorale will raise the roof at 3pm. Admission is $15. No time for Dad to mow the lawn today - even better, do it for him - and win some brownie points.
This June the Train Station Gallery is exhibiting a new and wonderful selection of work by South Shore artists. Come check out work by featured artist, Sharon Boyd.
The Kiwi is now open in the evenings on Thursday, Friday and Saturday until 9pm, featuring new local wines from Petite Rivière and Luckett wineries. The wines are younger than the 10 years since Lynda opened the Kiwi, but a great way to celebrate.
Just a reminder that as the summer is hotting up, weekly green bin collection starts June 11th. You can now eat copious amounts of lobster once a week rather than every two.......
"My son wants 50% of my Father's Day gifts.
He says, if it weren't for him, I wouldn't even be a father....."
So buy double, buy local!
Submitted by 'the other one'
for the Chester Merchants Group